Related products
Product detailed description
ONE AND ONLY
What does a guy want after a shower? Honestly. We're simpler than that, we just need it to wash really well and last a long time. No homeopathic that you have to use a ton of. We want a hell of a concentrated detergent that washes away all the mess and sin that sticks to us all the time. That's why we've concentrated Angry Beards shower gel so much that any thicker would make it soap. We're not trying to honey-coat it, but this foam even stretches like honey. Simply the One & Only. There's no need to say more, you've just got to try it!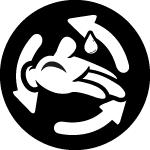 Body and Balls
Wash, rinse, dry and repeat. We've bombarded the shower formula with activated charcoal content that lathers and washes like crazy. A drop washes more than you'd expect.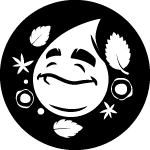 Hair Symphony
We certainly haven't downplayed the shampoo's ingredients and have packed this tube with everything your hair needs. A gentle wash will be a full wellness treatment at the same time.
Jack Saloon
Our signature scent combining herbs, fruits, peppermint, vanilla, rare woods, and premium musk. Get decked out in Jack from head-to-toe!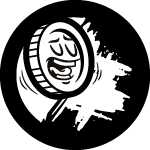 A great bargain
We've thrown two hard workers into the bargain combo that most guys have on their daily routine. You can leave us a big tip for the dough you save.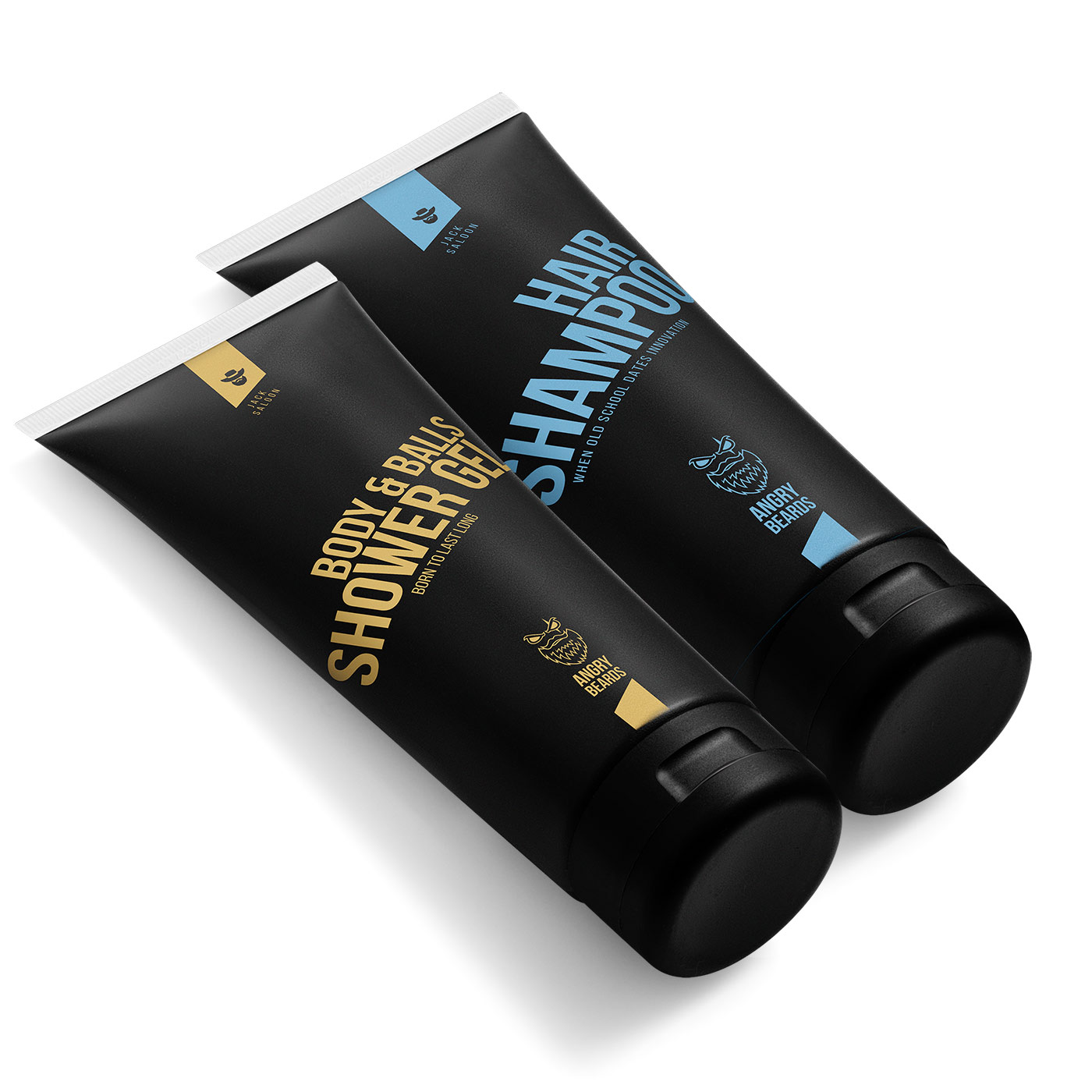 HOLY MOLEY, IT FOAMS!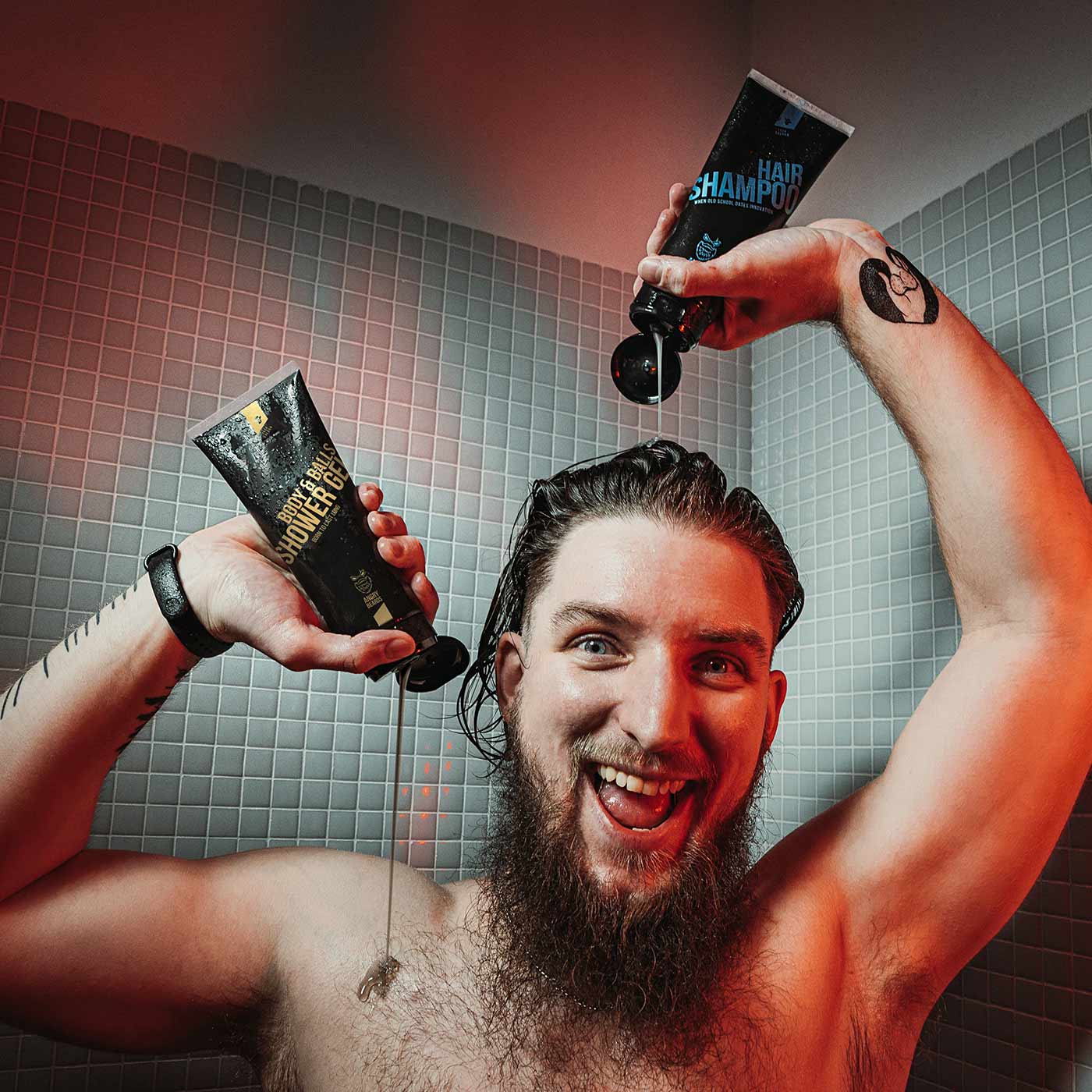 That's exactly what Angry Beards Hair Shampoo does. It lathers like crazy, so you only need a really small amount. The uncompromising wash is taken care of with effective but gentle ingredients, so you won't be smashing piggy banks in a couple years. We've also spiked the formula with activated charcoal, which sucks the dirt and unpleasant odors out of your head. And the cleanse wouldn't be complete without a rounding scent that puts the final cherry on your freshly scrubbed noggin. We dare say this shampoo has set a whole new level of hair cleansing.
#tab-WHY YOU WANT IT#
Shampoo for a new level of washing hair
Body & Balls shower gel, which flows slower than honey
A great bargain that pays off
Combo with the legendary Jack Saloon fragrance
Proudly produced in Czechia
#tab-WHY YOU WANT IT#
#tab-Use#
BODY & BALLS SHOWER GEL: Squeeze a drop the size of a five-cent coin into your palm and start rubbing. If you're a beast gifted with a body like a young Arnie, you might use a little more. And then just rinse, dry and repeat!
PRO TIP: The shower gel is thick. Like, really thick! It sticks together and flows slower than honey, so it's nice to fluff it up and lather it a bit in your hands before you start scrubbing your chest fur with it. But, yeah, it's thick as thick can be.
HAIR SHAMPOO: Put the needed amount in your palm, no bigger than a five-cent coin, and lightly lather the shampoo. Then apply it to your hair from ends to roots and massage it in with your fingers. Gently and without fingernails, you're not scratching a dog behind the ear! Then just rinse with warm water.
We recommend using it every 2–3 days, but if your hair gets all steamed up at the gym or is very oily, you can shampoo more often. You definitely shouldn't overdo it though, and if you can't go without shampooing every day, consider getting Hair Shot tonic to freshen up your hair in an emergency.
#tab-Use#
​
#tab-Ingredients#
Duo Pack Body & Balls shower gel + Hair Shampoo
Body & Balls shower gel
The densest of shower gels. It flows slower than honey, but as soon as you start washing with it, you won't understand. Gentle tensides help remove dirt and grime with the help of activated charcoal. To make your skin snort with bliss, we've thrown in Tasmanian pepper extract, water-soluble babassu oil and other specialists to help protect your body and balls from over-drying.
230 ml pack
Hair Shampoo
Every good shampoo is built on a mix of foaming ingredients. Ours also has activated charcoal mixed in, which is a total demon on dirt that pulls all the filth out of your hair and skin. And to keep hair and skin not only cleaner, but in better shape overall, we've thrown in panthenol, glycerin, mineral complex, polyquaternium-7 and Inula crithmoide plant extract. Simply the best nourishment.
230 ml pack
Jack Saloon ingredients: see Shower Gel
Food for the bureaucratic red tape: see Shower Gel
Jack Saloon shampoo ingredients: see Shampoo
Food for the bureaucratic red tape: see Shampoo
#tab-Ingredients#
Be the first who will post an article to this item!