Set for beard growth – Roller and Doping
Related products
Product detailed description
PISSED-OFF SKIN = GROWTH
Doping and the Roller are the most effective tools we can offer for beard growth. Even so, it's not an instant beard in a box, so prepare yourself for a battle for growth like a long-distance run. The result is influenced by lifestyle, but also by genetics, which you can't tame. Both tools irritate your skin, which massively circulates blood flow and so delivers nutrients to your beard that your body would otherwise deny it. Doping heats your face till it's white-hot and nourishes your skin from the outside. All of this is supported by your ritualistic piercing of the top layer of your skin with the Roller. For a deeper dive into the secrets of growth boosting, be sure to check out our article How to Accelerate Beard Growth.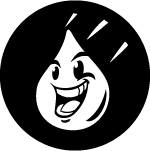 MASSIVE BLOOD CIRCULATION
Just like Doping, Beard Roller also stimulates blood circulation to your skin through irritation. While with the Roller it's mechanical, with Doping it's chemical.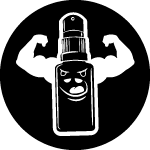 NO PAIN, NO GAIN
Weaker characters will be surprised by the vigorous onset but increasing blood flow to the skin is essential to boost growth. You have to suffer for beauty. But you'll fall in love with it.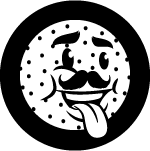 REVVING UP HEALING
The body automatically repairs skin punctured by the Roller, replenishing it with the amount of nutrients you've gotten with Doping and taking Beardroids.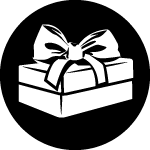 GIFT BOX
You can give this splendor as a gift as soon as you get it. It's pimped out to the smallest detail, but if you want to doubly please someone, grab the gift version.
GROWTH BOOST
Doping is the water of life. Smear it on your beard, eyebrows, or any other hair growth and you'll feel the miracle. It pumps you up beautifully, which may surprise you at first. The heat will circulate blood through your skin, so your follicles will get the maximum amount of nutrients. And every few days it's a good idea to deploy the heaviest caliber and to poke up your face with the Roller. If you want to do the maximum for beard growth, we recommend also getting Beardroids vitamin capsules, even in a sweet set with the Roller and Doping.
But your beard is not a girl who puts out on the first date. If you still see no results after 4 months, we probably won't be able to help you anymore. Don't hang your head, though, if you don't have a fat beard, you can always pick up chicks with a fat account.
#tab-Why you want it#
Compelling arguments that convince your beard to grow
Doping produces a hellish blood flow to your follicles
A mega pack with 1000 pump doses
Poking up your face with the Roller multiplies effects of resources
Deluxe black-and-white box
#tab-Why you want it#
​
#tab-Use#
Roller – Roller – Before your ritual face piercing, wash your skin and clean your Beard Roller. Cleanliness is super important, so don't underestimate it or you'll get yourself in big trouble. With light pressure, run the Roller over your entire face 10 times in vertical stripes, followed by 10 times in horizontal stripes. Roll once every 3-4 days before bed. Do not use Doping or any other products for at least 6 hours after the piercing. Just let your skin rest. It will be slightly irritated to red after running 540 needles over it, so give it time to regenerate until morning.
Doping – Use morning and evening so that Doping stays on the skin as long as possible. Ideally after a shower when pores are open and skin is clean, but you can simulate this environment by wrapping with a good old hot towel, or at worst rinsing with hot water. Once you've done this, pump 3–6 times directly onto your skin, where growth support is needed. On your skin means on your skin, not on your beard or into your hand. Really, just take the bottle, bring it in direct contact with your skin and pump. Don't worry, Doping has the consistency of a cream, so it will stick nicely to your skin without running. Then just spread it around and massage it in with your fingers.
#tab-Use#
​
#tab-Ingredients#
Package: We've packed the best we have to offer for a growth boost into a deluxe metal box.
Beard Roller: The tool of kings in a magnetic box and with Tool Cleaner (see Beard Roller)
Beard Doping: 2 bottles of 30ml (see Beard Doping for dosage and ingredients).
#tab-Ingredients#
Be the first who will post an article to this item!