Product detailed description
ROCK'N'ROLL BABY
The Beard Roller is the final piece to the growth puzzle. Doping works on the outside, Beardroids work on the inside, and if you want to boost growth even more, poke your face with the Roller. But this prickly cylinder is not a magic wand like Hermione's, with which you can conjure up a beard with a wave of the hand. Growth is a long-distance run, but it is scientifically proven that you can significantly influence it by piercing, so give it a chance and time..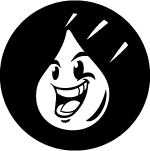 MASSIVE BLOOD CIRCULATION
Just like Doping, Beard Roller promotes circulation through irritation. In the case of the Roller, however, it is mechanical and far more massive.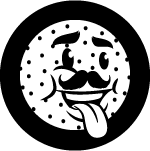 STIMULATED HEALING
Your body automatically repairs irritated skin, thereby supplying it with the amount of nutrients it would otherwise be denied. Your skin and beard are in better shape and excited for Doping.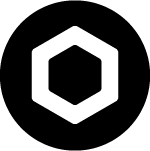 ERGONOMIC HANDLE
The hexagonal handle is ideal for this tool. The roller fits perfectly in your hand and, if worse comes to worst, you can put together an Ikea cabinet with it.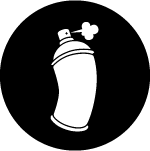 ALL IN
As in poker, we go ALL IN. Included is a massive protective box and Tool Cleaner so you can take the Roller for a spin right after opening it.
THERE IS A ROLLER AND A ROLLER
GROWTH BOOST
Piercing with a half-millimeter needle may seem funny to you, but not to your skin. The needles pierce the top layer and create massive blood-flow to your skin in response to the activation of the natural healing process. The result is skin pumped full of blood and a boosted production of collagen, elastin and creatine. Simply put, your skin will be healthier and more youthful, your beard follicles will be working at full capacity, and the Doping will be all the better absorbed.
Skin torture is nothing new. Ladies have been piercing their faces for years to get rid of wrinkles and achieve a healthier look. It wasn't until later that it was discovered that it also works as a growth boost for beards that guys started poking themselves. And because we want to do it in style, we invented the Beard Roller, which women can only envy. "They see us Rollin', they hatin'".
#tab-Why you want it#
Stimulate growth potential to the max
Instant blood flow
Total skin rejuvenation and healing
Increased absorption of Doping and other goodies
Tool Cleaner free of charge
#tab-Why you want it#
#tab-Use#
Before your ritual face piercing, wash your skin and clean your Beard Roller. Cleanliness is super important, so don't underestimate it or you'll get yourself in big trouble – rinse the Roller, shake off the water, spray it with Tool Cleaner around the entire roller and wait 60 seconds. Then you're ready to roll.
With light pressure, run the Roller over the entire face 10 times in vertical stripes, followed by 10 times in horizontal stripes. Roll once every 3-4 days before bed. Do not use Doping or any other products for at least 6 hours after the piercing. Just let the skin rest. It will be slightly irritated to red after running 540 needles over it, so give it time to regenerate until morning.
Hazard: H225 Highly flammable liquid and vapour. H319 Causes serious eye irritation. P102 Keep out of reach of children. P210 Keep away from heat, hot surfaces, sparks, open flames and other ignition sources. No smoking. P233 Keep container tightly closed.
P305+351+338 IF IN EYES: Rinse cautiously with water for several minutes. Remove contact lenses, if present and easy to do. Continue rinsing. P337 + 313 If eye irritation persists: Get medical advice. P501 Dispose of contents and container in accordance with local regulation.
UFI: KXR2-F0EQ-M004-Y5K5
#tab-Use#
#tab-Construction#
A cylinder fitted with 540 titanium needles of 0.5 mm length. High quality rubber body with a special hex key grip, developed specifically for men's paws. All in a solid magnetic box. Each package includes a free Tool Cleaner, so you can spin the Roller out immediately.
#tab-Construction#
Be the first who will post an article to this item!