Related products
Product detailed description
TWO-FACED COMB
"Just another universal comb of Angry Beards production," you tell yourself. But this schizophrenic has two faces – good and evil, we still just don't know which is which. The long rough teeth straighten the beard before you flip the comb in your hand and fine-tune tangles with the softer half of the double set of teeth. Come to think of it, the bad half of Two-Face is probably that softer one, because it definitely pulls harder. So don't yank it too much and tear your beard off. Nice and slow and with deliberation, like when you're pulling an ace from your sleeve. When you're satisfied with your beard, move over to your hairdo. No prob.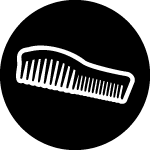 Double trouble
Fitted with a handy double set of teeth, Dual Comb solves 99% of situations in which a guy needs to comb through something. Hair, beard, and other fur accepted.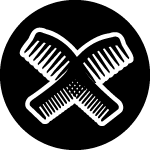 Total diehard
Made of durable polycarbonate. That's the stuff that makes the only dummies that can survive a plane crash. We're not going to be breaking teeth on any tangles.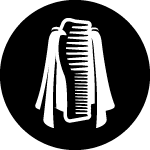 Rough finish
The matte black finish pays tribute to guns and self-defence knives. Plus, it's anti-static, so you don't have to stand on a rubber mat while you comb.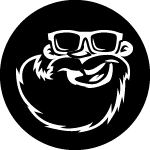 Long beard friendly
It can handle really long beards. The bigger teeth are 3.8 cm long, so if you already have a ZZ Top beard, no prob.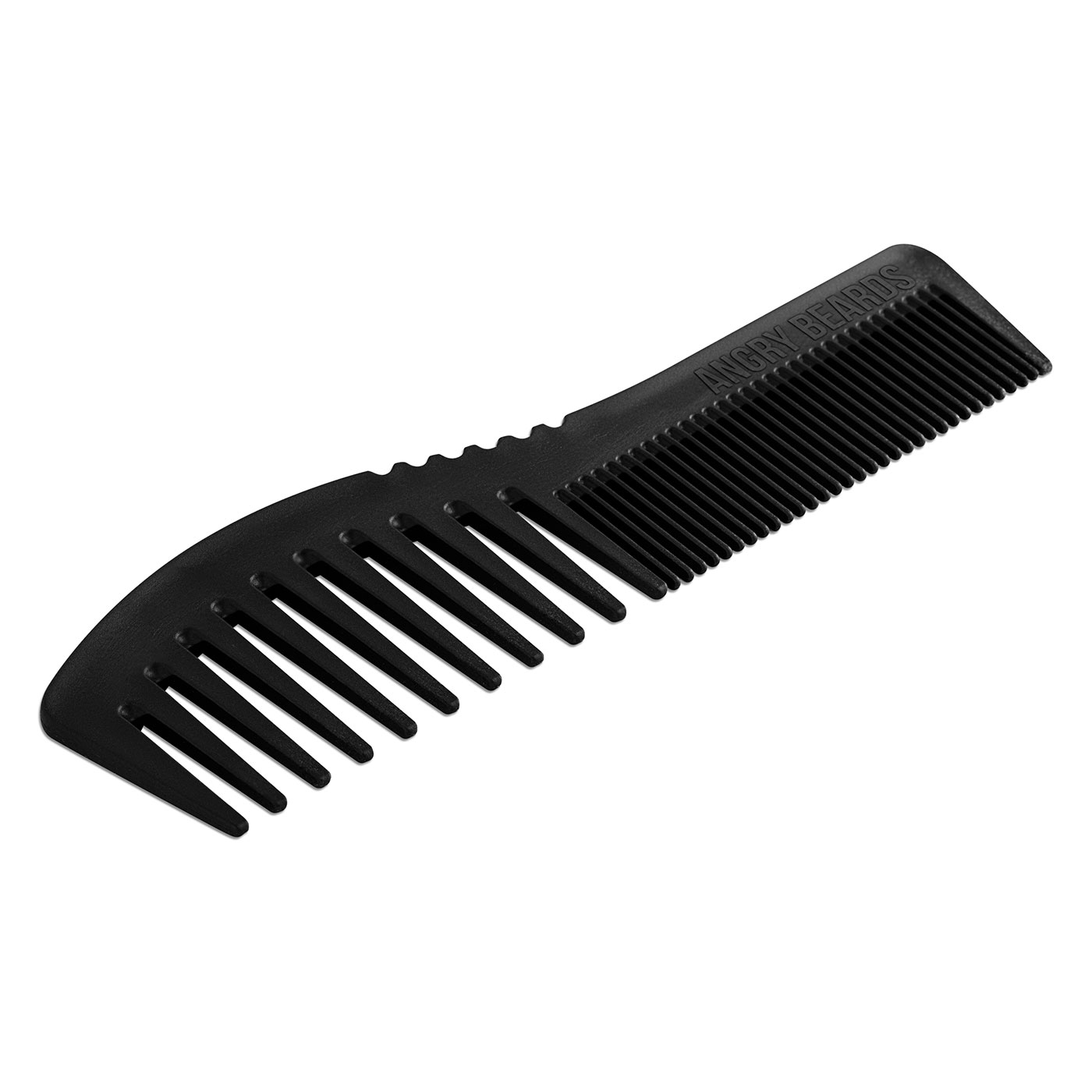 KEEP IT SIMPLE
Look, honestly. Dual Comb really isn't such an invention. Pretty much every drugstore sells similarly shaped combs, but shape isn't everything. The material and workmanship are just as important, and that's what golden Czech hands do best. So, I hope you'll appreciate that even though we, like Apple, sell minimalistic products, we don't charge a fortune for them. But tell me, what more does a practical kind of guy need? A comb that combs hair and beards, short and long, that lasts and doesn't spark.
But if you want to treat yourself to some style, check out our sandalwood shaping comb or our tactical Combat Comb.
#tab-Why you want it#
Universal beard and hair comb
High-quality polycarbonate construction
Matte anti-static finish
Fitted with a handy double set of teeth
Proudly produced in Czechia
#tab-Why you want it#
​
#tab-Use#
Dual comb is fitted with a handy double set of teeth. Put the thinner part on your beard first, this will loosen it up and prepare it for the final push when you run the thicker part of the comb through it.
Not sure if you're combing your beard right? We'll give you some advice. Rub it well with oil or balm and start in the middle of your neck. From the bottom, slowly work your way up and to the sides. If you get stuck on a knot, don't try to force it out. Gently and smoothly untangle your beard. Then just brush your beard from the top to its original state, comb through the moustache, and you're done.
#tab-Use#
​
#tab-Construction#
The Dual Comb is exactly 18.5 cm long, 5.2 cm wide, 0.6 cm thick, and as schizophrenic as Harvey Dent. One half is made up of 10 large teeth that roughly shape and straighten out the beard, while 31 smaller teeth comb through individual whiskers and erase all the tangles. Now just to decide which half is the bad half and which half is the good half. Durable polycarbonate with a matte anti-static finish will withstand all the capers of the DC world's dark side.
#tab-Construction#
Be the first who will post an article to this item!