Product detailed description
NOURISH AND PROTECT
Balm is a kind of bodyguard for every beard. It's armed with high-quality oils that nourish and help hydrate the beard and skin, so no more drying or itching. It's trained to use a combination of beeswax and carnauba wax to protect you from the harsh elements like the sun, wind and temperature changes. And we can't leave out the premium lanolin extracted from sheep's wool, which is renowned for its ability to form a protective layer on the skin against drying out.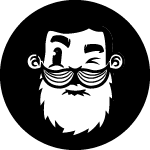 Nutrition and styling
Beard balm will feed your beard, water it and help protect it from drying out. With the addition of wax, it also ensures lightning-fast styling to your desired shape.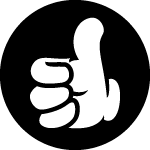 Top notch
Your beard deserves the best. We have spared no expense on the ingredients and have absolutely peaked its performance. Premium lanolin, beeswax plus the best natural oils.
CARL SMOOTH
It spreads smooth as butter, and this is reflected in its delicate fragrance. It's mainly you, and maybe a clinging kitten, who will smell the almond tones complimented with sandalwood.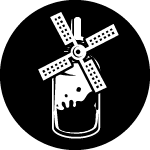 First-class glass
To prevent UV rays from degrading the precious oils and butters in our products, we pack them in special violet glass all the way from Holland.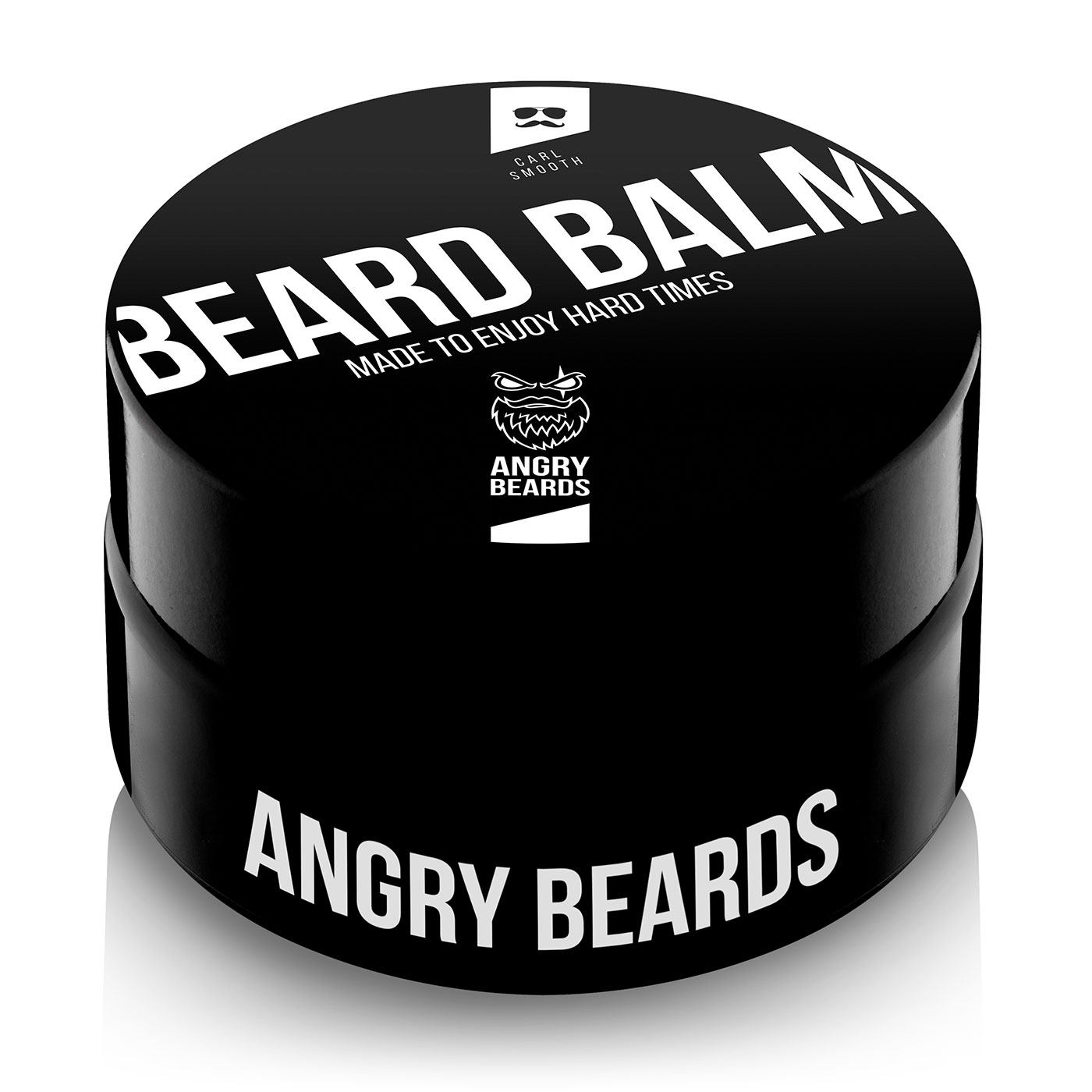 CARL THE SOFTIE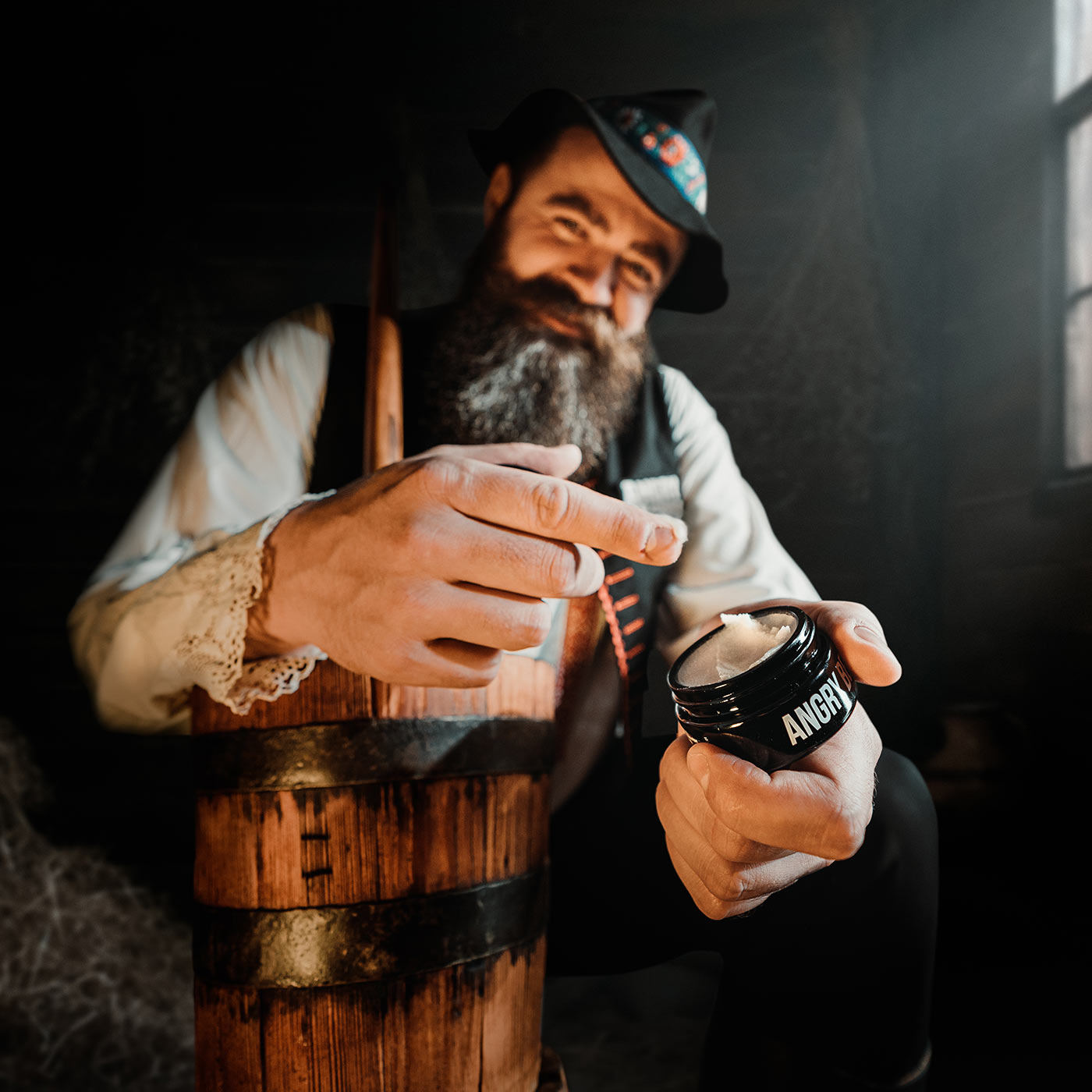 Carl is the softest of the Angry Beard's balms. It brilliantly penetrates the beard all the way to the skin but doesn't contain enough wax to tame a stiff wiry brush or a really long beard. Its fragrance is light, so not overpowering and its almond tones with a hint of sandalwood will only be enjoyed by you and a clinging kitten.
Carl is really buttery. If you're looking for something that will hold your beard uncompromisingly in shape, then the right product is wax, which you can mix in with the balm in your hand to your desired amount. Or reach for the ultimate styling calibre – the electric brush Beard Straightener. For those who want a stiffer balm, there is Carl's waxier bro Javier and the hardest brother Steve. And if you have no damp dreams about wax at all, take a look at our article where we examine to death the differences between oil and balm.
#tab-Why you want it#
Everything a beard and skin need
Protection against harsh environmental influences
Light fragrance of almond butter and rare woods
Bottled in special violet glass
Proudly produced in Czechia
#tab-Why you want it#
​
#tab-Use#
Use your finger to scrape out the necessary amount of balm depending on the length of your beard. Rub it in your palms to warm it up and apply evenly to your beard and moustache. Use your fingers to massage the balm into your beard and skin to ensure it gets everywhere.
PRO TIP: You can brush your beard afterwards for better spreading of the balm. It's also best to blow-dry your beard so that the balm melts and really soaks in everywhere. Styling will be so much easier.
PRO PRO TIP: Wipe off the rest of the balm from your hands into your hair. You'll score nutrition points here, too, and a bit of styling to boot.
We recommend the balm especially outdoors. Feel free to apply 1-2 times a day or as needed, it's not an antibiotic.
#tab-Use#
​
#tab-Ingredients#
A sophisticated nourishing combination of almond, argan and coconut oils, shea butter and lanolin will make both beard and skin happy. The styling and protection of your beard is then taken care of by good ol' beeswax. And it wouldn't be quite right without a little coco caprylate/caprate emollient for great absorbency and a drop of confident fragrance.
50 ML pack
Ingredients:
SHEA BUTTER, BEESWAX, COCONUT OIL, COCO CARYLATE/CAPRATE, LANOLIN, ALMOND OIL, ARGAN OIL, PERFUME, PERFUME INGREDIENTS (BENZYL ALCOHOL, CITRONELLOL, COUMARIN, EUGENOL, GERANIOL, LIMONENE, LINALOOL, ALPHA-ISOMETHYL IONONE), VITAMIN E, BETA-SITOSTEROL, SQUALENE, PROPYL GALLATE, ASCORBYL PALMITATE, PROPYLENE GLYCOL, HYDROGENATED VEGETABLE GLYCERIDES CITRATE.
#tab-Ingredients#
#tab-Food for the bureaucratic red tape#
Ingredients: Butyrospermum Parkii Butter, Cera Alba, Cocos Nucifera Oil, Coco-Caprylate/Caprate, Lanolin, Prunus Amygdalus Dulcis Oil, Argania Spinosa Kernel Oil, Parfum, Citronellol, Coumarin, Eugenol, Geraniol, Limonene, Linalool, Benzyl Alcohol, Alpha-Isomethyl Ionone, Tocopheryl Acetate, Tocopherol, Beta-Sitosterol, Squalene, Propyl Gallate, Ascorbyl Palmitate, Propylene Glycol, Hydrogenated Vegetable Glycerides Citrate.
#tab-Food for the bureaucratic red tape#
Be the first who will post an article to this item!