Related products
Product detailed description
FAK RESCUE
You were a match made for each other like a movie cut-out. The first three dates went surprisingly well, and sparks flew like downed power lines. Now you've taken off your shoes in her hallway and you know it's the end. You were beaten by your own feet. Their stink created a cock-blocking bubble around you, and all you can do is either run away or run to the bathroom, rinse your socks and start desperately scrubbing your feet in the sink. If only you'd known about FAKSAVER sooner! Just a pre-emptive morning spraying of your feet with the high-octane mixture of rubbing alcohol and essential oils of blood orange and thyme wouldn't have given foot aroma a chance to send you to bench!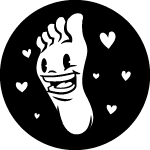 Rescued Faks
Old wisdom says the first hole you penetrate on a woman is her nose. And you really don't want to penetrate it with foot odor! Take FAKSAVER and then three cheers for perfume.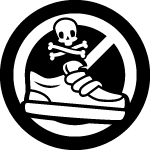 DATESAVER
Stinky shoes are as deadly to dating as kryptonite is to Clark Kent. Fight them with the heaviest caliber and never hesitate to take off your shoes again, anytime, anywhere!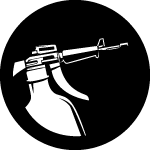 Addictive Application
Squeezing the trigger on a 200ml bottle is like squeezing the trigger on an M16. Every squeeze is a complete symphony that makes the world around you a safer place to live.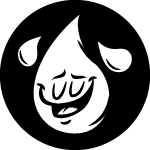 Unlimited Spraying
It's always better to spray preventively than to underestimate it and not score. With the SAVER set, you won't miss a date or a fak. At least not because of foot or shoe odor.
BIOHAZARD IN THE HALLWAY
After a whole day of running around like a chicken with its head cut off, it's finally evening. Plus, that cute kitten finally agreed to go out on a date. Uh, a glass of wine, that is. Everything's going brilliantly, drinking glass after glass. Cut. Passionate kissing at the front door. Then the fateful question "Do you want to come in?" Of course you do! You slip off your shoes and… it's over. She starts coughing and coughing and coughing, she's suffocating. So, you quickly put your shoes back on and head for the hills. If you don't know this situation, we sure do. Especially in summertime, it's pure hell. So, don't worry, you're not in it alone. That's why we came up with DATESAVER – the uncompromising shoe-stink killer.
#tab-Why you want it#
A tag-team for stink-free shoes and feet
Foot deodorant FAKSAVER
Stink killer for your kicks DATESAVER
Easy to apply, even blindfolded
Proudly produced in Czechia
#tab-Why you want it#
​
#tab-Use#
FAKSAVER: Spray the deodorant on your feet, ideally every morning. It works to prevent foot odor, so freshen up your feet before sports or any vigorous physical activity where you want to stay in top form. And if there's no time for a shower after the gym, FAKSAVER takes care of it.
---
DATESAVER: Spray the entire interior of your shoes and leave DATESAVER to do its work for several hours, ideally overnight, before putting on your shoes. Repeat as often as needed – without affecting the color or material of your shoes
Contains: Cocamidopropyl betaine, Potassium metabisulfite, Benzalkonium chloride.
Hazard: H318 Causes serious eye damage. H315 Causes skin irritation. H412 Harmful to aquatic life with long lasting effects. P273 Avoid release to the environment. P101 If medical advice is needed, have product container or label at hand. P102 Keep out of reach of children. P280 Wear protective gloves. P264 Wash your hands thoroughly after handling.
P305+351+338 IF IN EYES: Rinse cautiously with water for several minutes. Remove contact lenses, if present and easy to do. Continue rinsing. P310 Immediately call a doctor.
P302+352 IF ON SKIN: Wash with plenty of soap and water. P501 Dispose of contents and container according to local regulations
UFI: 41S2-Y043-W00M-MH57
#tab-Use#
#tab-Ingredients#
FAKSAVER
So that FAKSAVER can tackle foot stink like Chuck Norris tackles crime, you'll find two main ingredients that will beat even the most horrifying musk of men's feet. We've added the essential oils of blood orange and thyme to the alcohol base. They sting with odor prevention and give your feet a more pleasant aroma than the natural one all at once.
200 ML pack in a plastic bottle with trigger
DATESAVER
It's a blend capable of making life unpleasant for all those germs that multiply wildly in the depths of every shoe and emit streams of unbreathable filth. DATESAVER contains a bunch of chemistry that permeates all the layers and keeps the inside of the shoe hygienically clean.
200 ML pack in a plastic bottle with trigger
#tab-Ingredients#
#tab-Food for the bureaucratic red tape#
#tab-Food for the bureaucratic red tape#
Be the first who will post an article to this item!