Related products
Product detailed description
MANNA FOR YOUR BEARD
If beards had their own "You Are What You Eat" show, nutritionists would be teaching them to buy our beard oil instead of rice crackers and crates of celery. We've squeezed everything your beard needs into one bottle. An elixir of quality oils packed full of minerals and vitamins to hydrate and nourish while softening and strengthening your beard. It'll help get rid of dry, itchy skin in a flash, but it won't make your beard greasy. Sound too good to be true? Thousands of satisfied beards have already seen for themselves.
BEARD FOOD
Oil is nutritionally rich food for your beard and skin. Sure, they can starve for a while, but once you've experienced a fed beard, you'll never want to go back.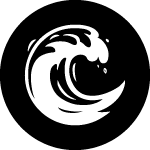 Hydration Unlimited
A beard is a bit like a forest. Once a drought hits, bark beetles fly in and finish it off. Beards need water, but it quickly evaporates. What's the solution…? Yes, our oil! Water well, oil well, and your beard and skin will be satisfied to the max.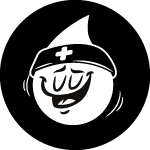 Oil for Health
A powerful weapon against dandruff, scratching, breaking and scraggling. A healthy, strong beard and calm skin is only a drop of beard oil away.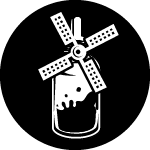 First-Class Glass
To prevent UV rays from degrading the precious essential oils in our products, we package them in special purple glass all the way from Holland.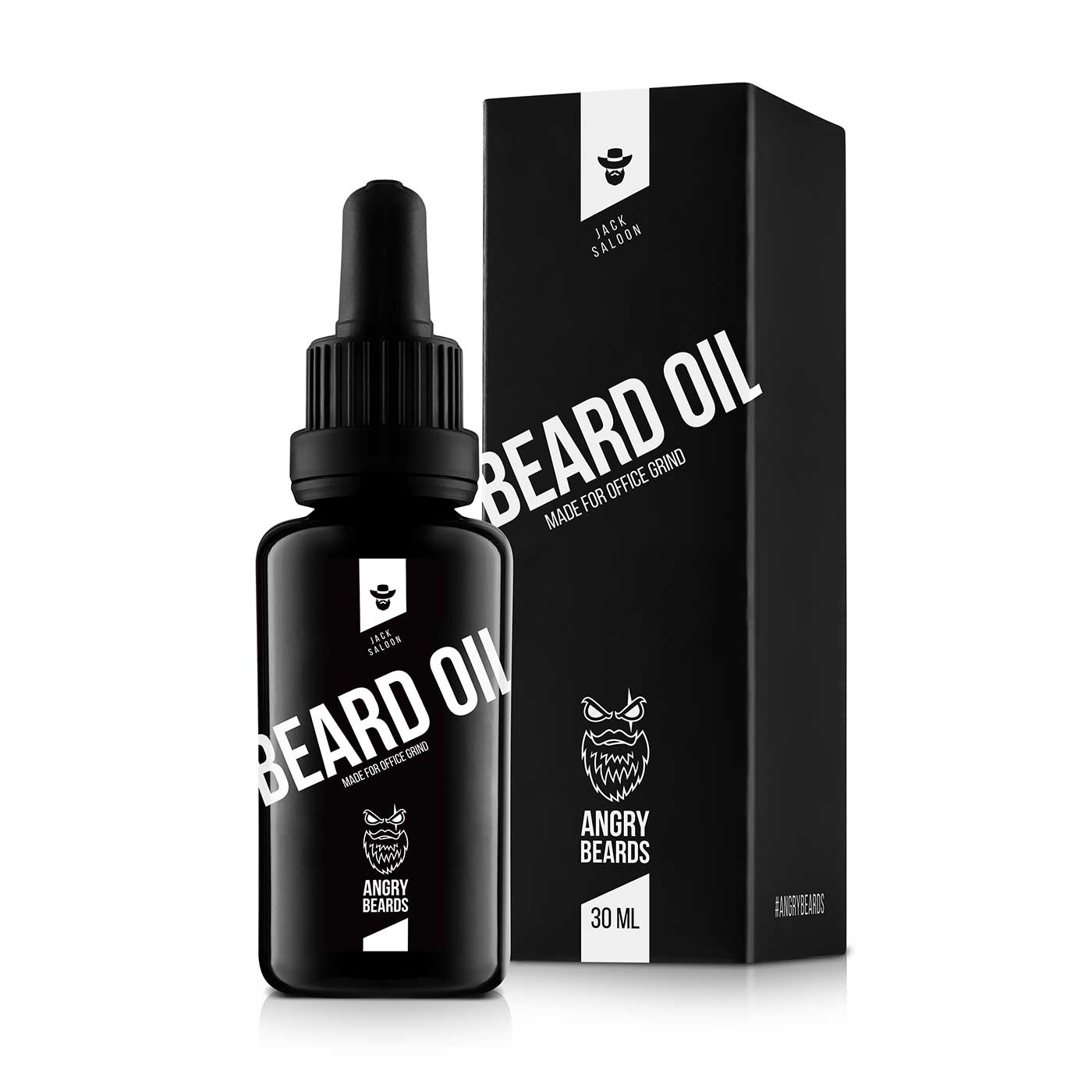 EXTRATERRESTRIAL FRAGRANCE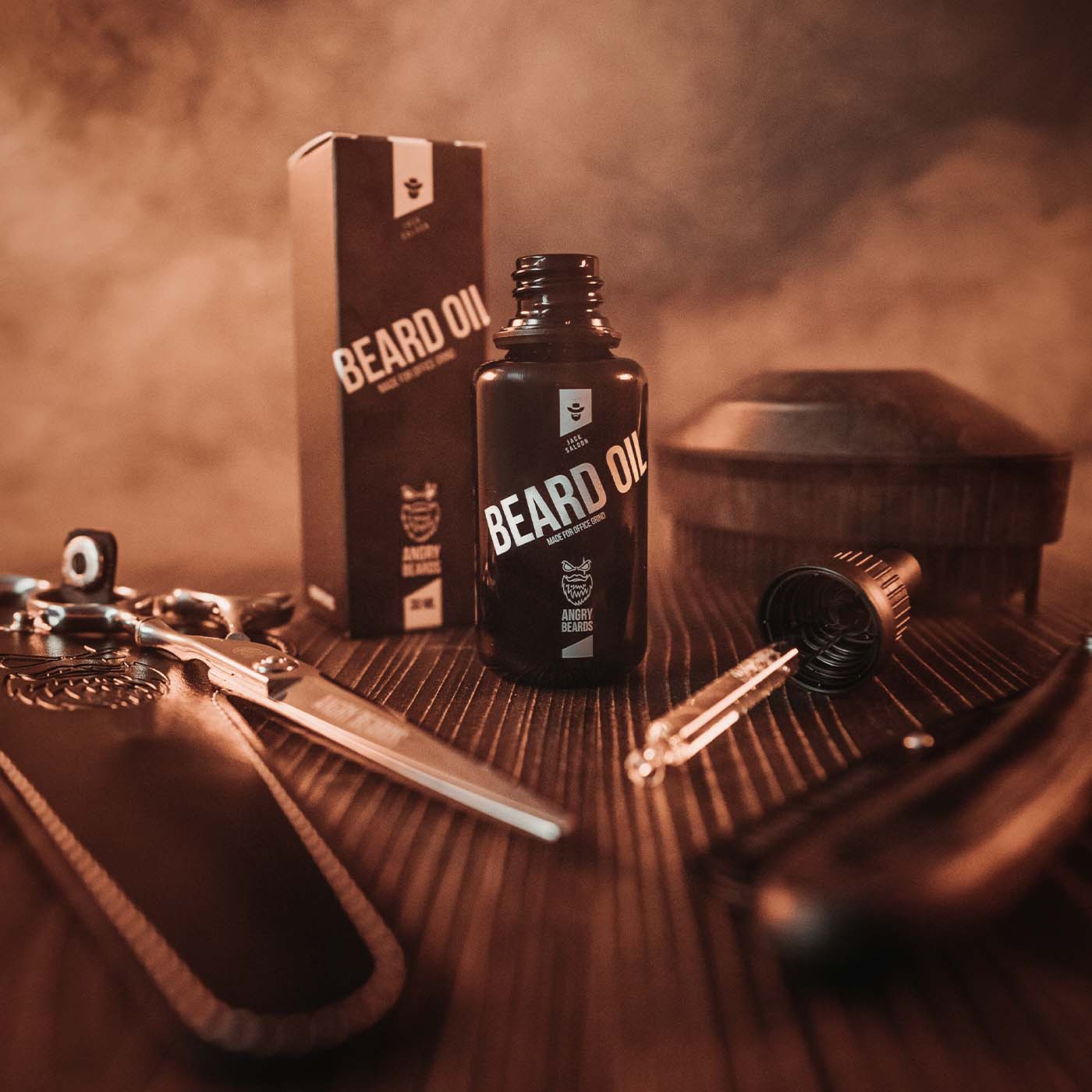 Fragrance isn't the main function of our oil, but because you'll be rubbing it right under your nose, it better smell alright. We've blended 5 out-of-this-world fragrances for you, each one better than the next.
Sick Sensei - This fragrance is the choice of true connoisseurs because you just have to acquire a taste for this mix of pink pepper, incense, cowhide, ambergris and sandalwood. Just like a good whiskey or wine.
Jack Saloon - Our signature fragrance combines herbs, fruit, peppermint, vanilla, rare woods and premium musk. You might even find the scent of good old whisky in it. Just be careful, this fragrance pulls girls' panties off.
Urban Twofinger - A fragrance inspired by the legendary Angry Beards perfume. A younger, wilder twist, featuring almond, florals, patchouli, sandalwood, vanilla, and cedar. When one finger isn't enough, send two fingers into action.
Chris Traveller - Herbaceous, woody scents from around the world in which you'll find rawhide, bergamot, citruses and flowers. A lighter version of Jack for when you're worried about making too big an impression.
Bobby Citrus - If you're not a fan of heavy, complicated fragrances, Bobby is perfect for you. Fresh, light, full of citrus, melon, pineapple and black elder with highlights of rare woods. Fruity, but not sweet.
And if you're still hesitating after the bravado description of our fragrances, or you'd rather grab them all at once, check out the set of all 5 oils in our travel pack. Test them out and next time you'll be sure to go!
#tab-Why you want it#
A few drops and your beard is fed
Hydration is the way to a beard free of itching and dandruff
A captivating scent that stays with you
A unique purple glass bottle with a pipette
Proudly produced in Czechia
#tab-Why you want it#
​
#tab-Use#
Use the oil on damp beard and skin. Or even better, after you've applied Beard Hydro to your beard. Why? Beards need water, but there's none in oil. Water also stubbornly evaporates like your old lady pulling you away from your unfinished beer. Oil slows evaporation so that your beard has time to drink in peace.
Hold out your palm and drip 3-6 drops into it with the pipette. The amount depends on the length and thickness of your beard, but you'll figure it out. Use your hands to work the oil into your beard up to your chin. It's not rocket science, simply rub your entire beard, and lightly massage your skin with your fingers. For maximum effect, brush your beard after application. That's it.
PRO TIP: A hack for everyone with longer beards. Once you drip the oil into your palm, put your hand to your chin. This will get more oil to the ends, which need it like a goat needs scratching. Then you just rub and work it in.
PRO PRO TIP: If you want the best for your beard, treat it to a hot towel before applying the oil. Soak a towel with warm water and apply it to your face a few times. This combines the pleasant with the useful, as your beard gets wet, and the heat opens up your pores so that the oil falls on more fertile ground.
Do this once or twice per day, because only a well-oiled machine runs smoothly! And if you'd like to see a sample application on video, you'll find it at the bottom of the page.
#tab-Use#
​
#tab-Ingredients#
Beard oil is a versatile all-in-one helper (drugstores call it conditioner). Our combination of argan, almond, oatmeal and avocado oil is infused with vitamin E and coco-caprylate/caprate emollient. That last trio of alien termites is why Angry Beards oil doesn't get greasy, absorbs beautifully, and leaves your beard and skin in noticeably better shape.
30 ml pack
Ingredients:
Almond Oil, Coco Caprylate/Caprate, Argan Oil, Avocado Oil, Oat Oil, Perfume, Vitamin E, Fragrance Ingredients (Benzyl Benzoate, Citronellol, Geraniol, Limonene, Linalool).
#tab-Ingredients#
#tab-Food for the bureaucratic red tape#
Ingredients: Prunus Amygdalus Dulcis Oil, Coco-Caprylate/Caprate, Argania Spinosa Kernel Oil, Persea Gratissima Oil, Avena Sativa Kernel Oil, Parfum, Tocopherol, Benzyl Benzoate, Citronellol, Geraniol, Limonene, Linalool.
#tab-Food for the bureaucratic red tape#
Be the first who will post an article to this item!