Related products
Product detailed description
YOU DROPPED THE SOAP
A sentence that makes guys' butt cheeks clench at light speed. Or the hell your kitten gives you when she comes out of the bathroom and hands you a scrub brush for the soap stuck to the shelf or the edge of the tub. Solid soap is a hard worker loaded with cleaning ingredients, but it needs more love from you than a bottle of liquid. Put the soap in the open dish to dry beautifully overnight. Or snap on the lid and take it hiking. Just pour the water out of the tray, it's not a waterproof case.
CAMPING MESS KIT
A solid, three-piece mess kit, that can carry your soap on a hike and a training drop behind enemy lines.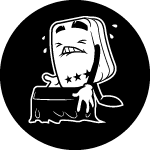 ACTION AND REACTION
If you set the soap on the side of the tub, it'll make a mess. Plus, you won't be able to get it off. And the only thing you'll get from your kitten is punishment.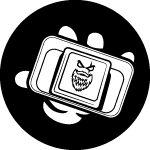 SECURITY IN HAND
Dry soap is a guarantee of security. If you let it sit in a puddle of water, it'll turn into a slimy monster.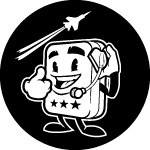 TOP GUN
No camper or Maverick can say anything bad about a good, old mess kit. So, grab it and set off for adventure.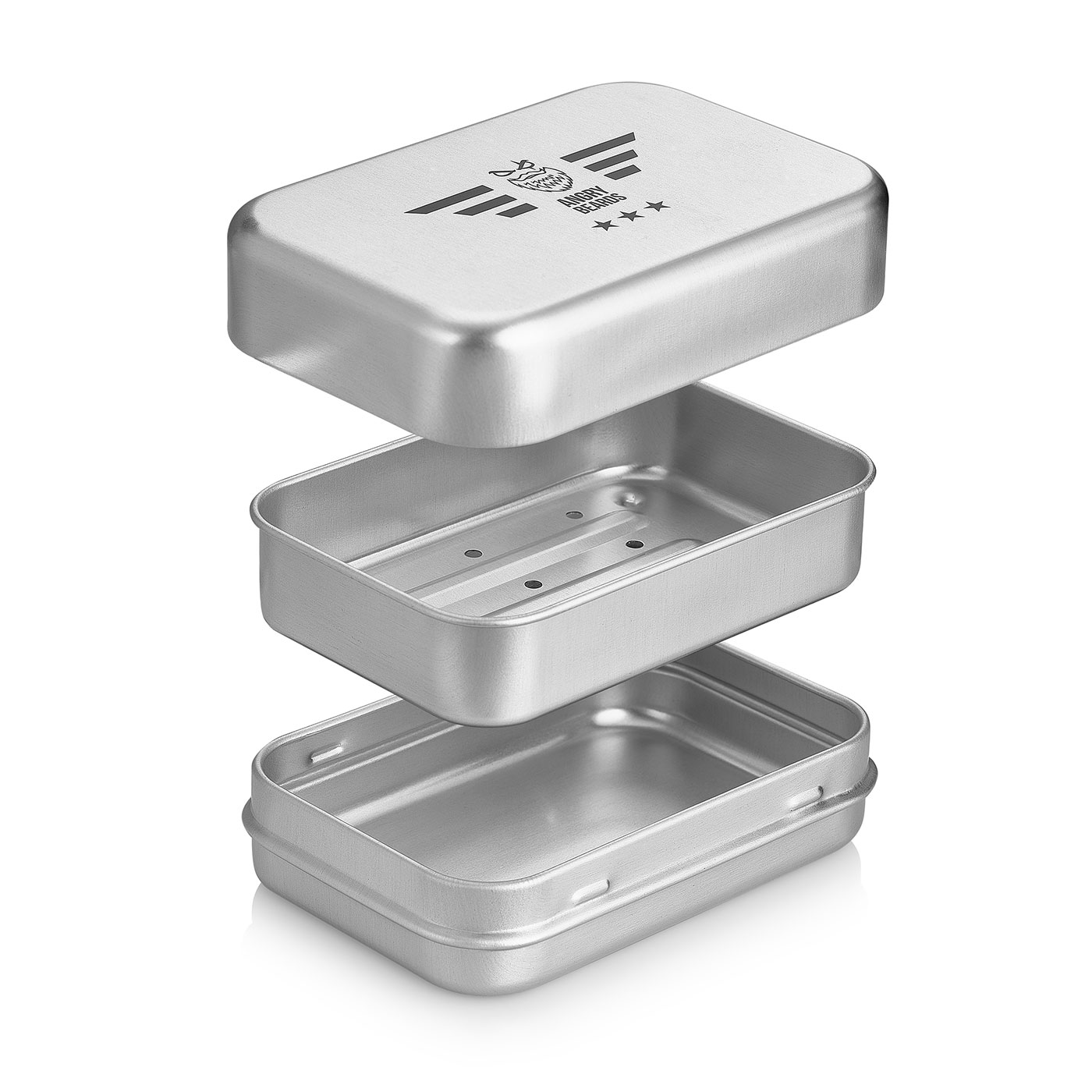 CLEAN SOAP, CLEAN SOUL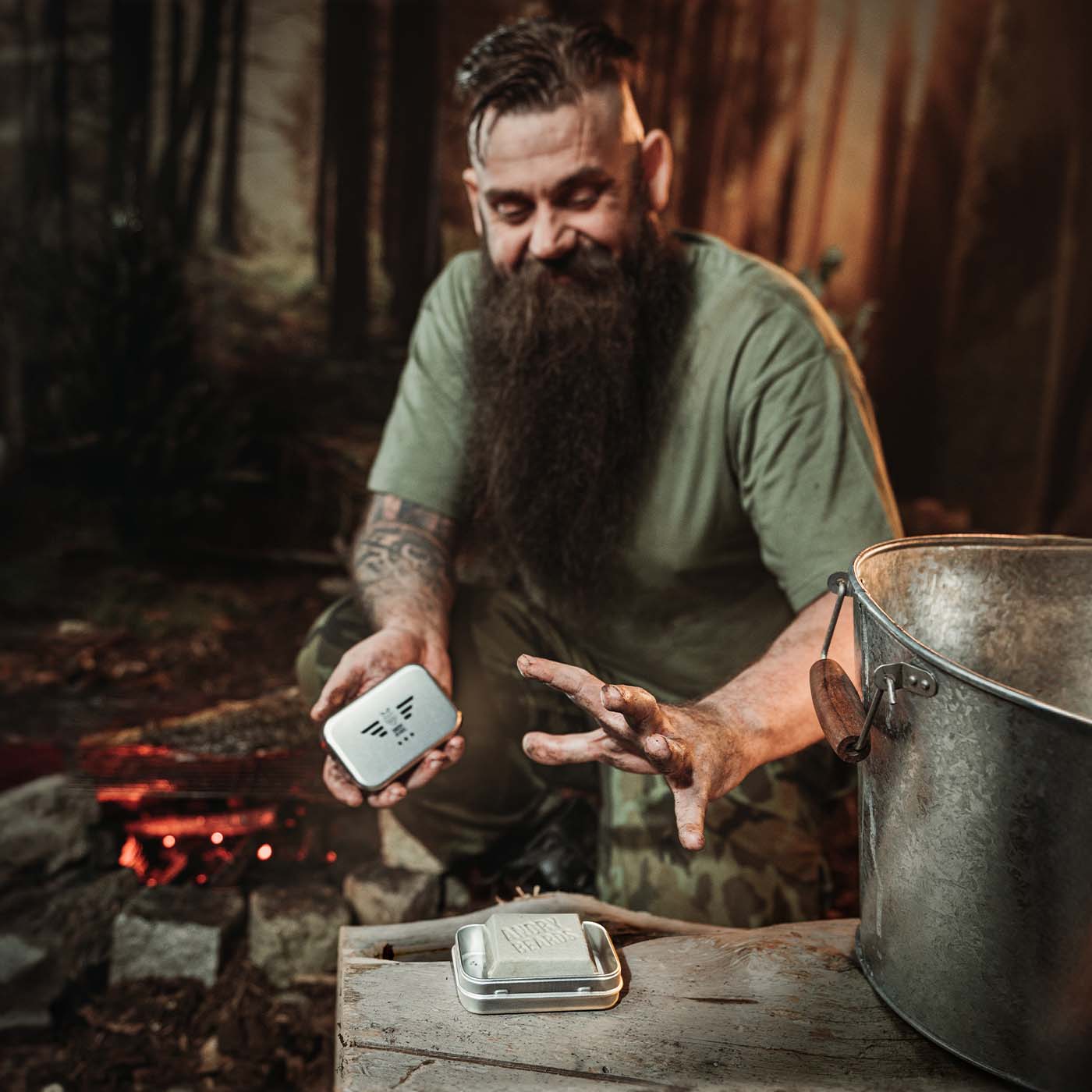 The state of a man's soap says more about him than you might know. Is he a half-soaked slimy beast? He's probably a fisherman at heart. Is he a nice, dry, hard brick? Then he's a bricklayer. Is he packing soap in his backpack? Hiker! You choose your own path, buddy, but hard soap just lasts longer if you keep it in a mess kit.
We've got Wesley Wood beard soap and Dirty Sanchez hand soap in our range now. You can't fit them in one soap dish at the same time, so either take two cases or, like a good DIYer, heat up a knife and make an ugly cut in one bar of black gold.
#tab-WHY YOU WANT IT#
Three-piece mess kit for soap
PPerfect soap box for camping and for the bathroom
Plus drip grate so the soap doesn't sit in water
Sure to make your kitten happy (so she might make you)
Design in Top Gun style
#tab-WHY YOU WANT IT#
​
#tab-USE#
Open, place wet soap on the grate and let it dry. The next time you stop by the bathroom, the soap will be beautifully dry. Plus, it won't drip darkness onto the tub rim in the bathroom, so your young one won't make you scrub the whole room as punishment. To take it on the road, rinse it with water and close the lid, then it can accompany you on any journey.
A little maintenance is enough for this mess kit. Pour out the water from time to time and scrub the soap residue from the bottom of the tray.
#tab-USE#
​
#tab-CONSTRUCTION#
A three-piece aluminum mess kit measuring 102 x 70 x 36 mm. Lid, tray, and special drip grate to keep your hard soap dry. Maybe you'll sleep better when we tell you that this material is fully recyclable.
#tab-CONSTRUCTION#
Be the first who will post an article to this item!