Tool Cleaner – Cleaner for Beard Roller
Related products
Product detailed description
WD-40, DUCT TAPE AND...
It's not moving, but it should be? Just spray some WD-40 in there. It's moving, but it shouldn't be? Wrap it with duct tape. With these two rules, every man's a MacGyver who can fix anything in the world. But he can't clean his Beard Roller or his shavetta, which is why bearded men take Tool Cleaner into the bathroom. Sharp tools break the skin, so if you don't clean them, you're in big trouble. We've mixed up a cleaner that'll take care of cleanliness and fit perfectly on the shelf with your Angry Beards collection.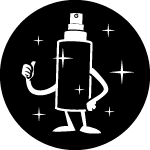 WD-40 for the bathroom
While Tool Cleaner won't grease the machine, it will put a perfect shine on all your tools. Razor blades, shavettas, Beard Roller, piercings, anything!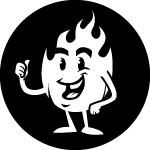 Burn the worm
Clean tools are the best way to avoid problems. Tool Cleaner burns the worm out of all your tools and your skin may thank you one day.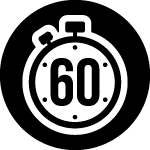 Cleanest of clean
Spray and wait 60 seconds. After that, your tool will be cleaner than the word of God. Cleaner than a lily. Cleaner than Eminem in rehab.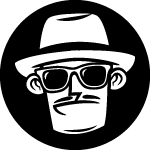 Victor "The Cleaner"
Plus, the packaging won't disrupt your collection of Angry Beards products. You wouldn't let some hobby-market crap into your sanctuary, would you?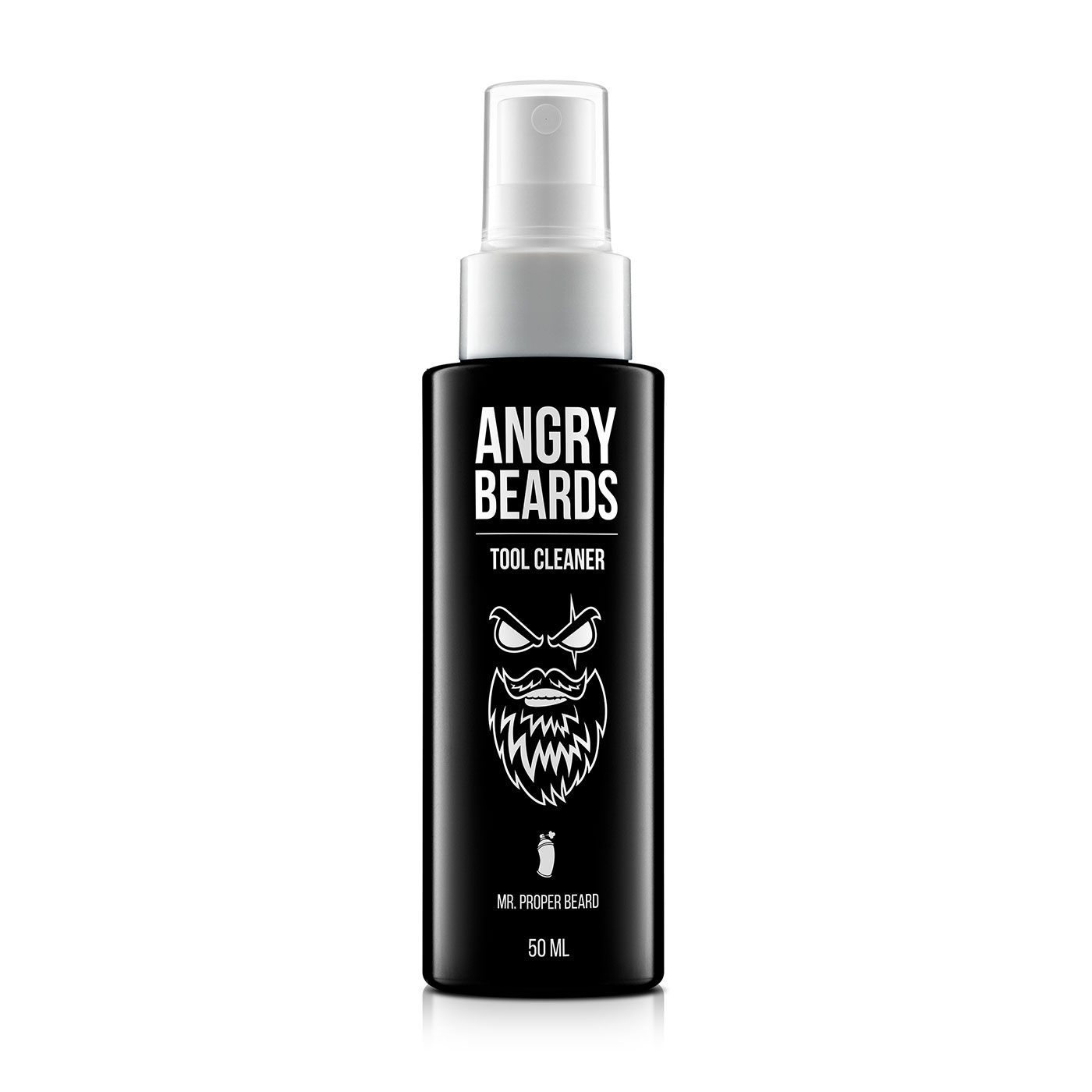 100% COMPATIBILITY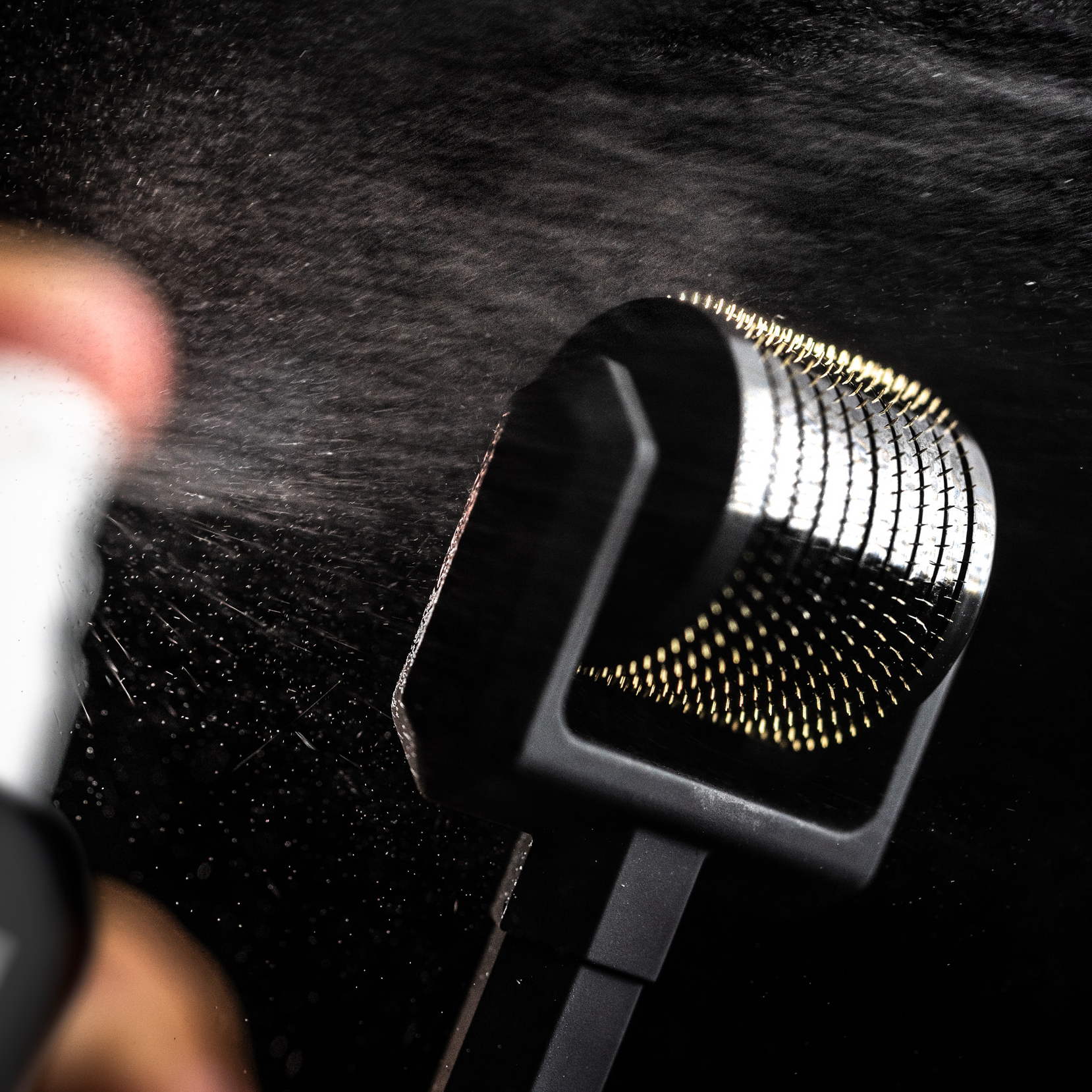 So much bullshit about a cleaner. It's surprising you're reading it, bro. We have much much more interesting things in our product line that might make you happy and are fully compatible with Tool Cleaner. You'd also solve the problem of not having a proper thing to clean. And wouldn't the Garrigue or Žižka shavettas look great in your bathroom? And if you'd like Tool Cleaner completely free of charge, wrap things up here and get things moving with the Beard Roller, with which we include the cleaner automatically free. This roller gadget penetrates your skin like Johnny Sins and regular penetration encourages growth in even the laziest of beards.
#tab-Why you want it#
Cleans the surfaces of heavy-duty tools
Gets rid of surface dirt so it prevents inflammation
Doesn't damage your tool
Proudly produced in Czechia
#tab-Why you want it#
​
#tab-Use#
Rinse the tool with hot water and knock the water off. Spray Tool Cleaner evenly on the surface and wait 60 seconds. Then everything is safe-to-use, and you can use the Roller to start poking your face or the shavetta to shave your contours.
---
Hazard: H225 Highly flammable liquid and vapour. H319 Causes serious eye irritation. P102 Keep out of reach of children. P210 Keep away from heat, hot surfaces, sparks, open flames and other ignition sources. No smoking. P233 Keep container tightly closed.
P305+351+338 IF IN EYES: Rinse cautiously with water for several minutes. Remove contact lenses, if present and easy to do. Continue rinsing. P337 + 313 If eye irritation persists: Get medical advice. P501 Dispose of contents and container in accordance with local regulation.
UFI: KXR2-F0EQ-M004-Y5K5
#tab-Use#
​
#tab-Ingredients#
Water, denatured ethanol, cocamidopropyl betaine, glycerin, eucalyptus essential oil, tea tree essential oil, thyme essential oil and clove essential oil
50 ML pack
#tab-Ingredients#
#tab-Food for the bureaucratic red tape#
less than 5 %: amphoteric surfactants, perfume
#tab-Food for the bureaucratic red tape#
Be the first who will post an article to this item!