Brushpick – a rake for cleaning brushes
Related products
Product detailed description
GUNK MUST GO
The brush is the black hole of every beard. It sucks in everything –⁠ residue of oil, balm, wax, Doping, loose whiskers, dust, and crumbs. And because your brush takes care of you every day, it would be good if you took care of it from time to time, too. On a weekly basis, or when you remember, rake out your brush with the Brushpick. It'll scrape out the whiskers, dust and all other built-up gunk. You regularly wash out cosmetic materials from your beard, and while the Brushpick can do most of that cleaning from the brush, it's good to wash off built-up remains from the bristles with soap from time to time.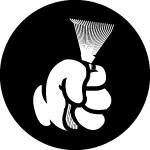 Rakes
If you feeling like a pimp… go and brush your shoulders off. And if the gunk is showing in your brush, rake it out with Brushpick.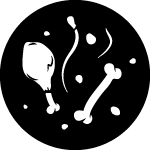 Cleans
The rake removes everything that doesn't belong in your brush –⁠ whiskers, dust, crumbs, rocks. No, really. You wouldn't believe what a guy's got hidden in his brush sometimes.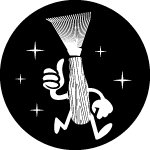 First-class material
Just pure metal and wood. As soon as you pick it up, it'll fit you perfectly and you'll know you're holding an honest tool. Immortal, like Angry Beard brushes.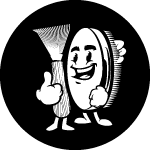 The inseparable duo
Brushpick alone won't give you much. First you need a proper brush, that makes sense. Our Safe, Gentler and Harden are a safe bet.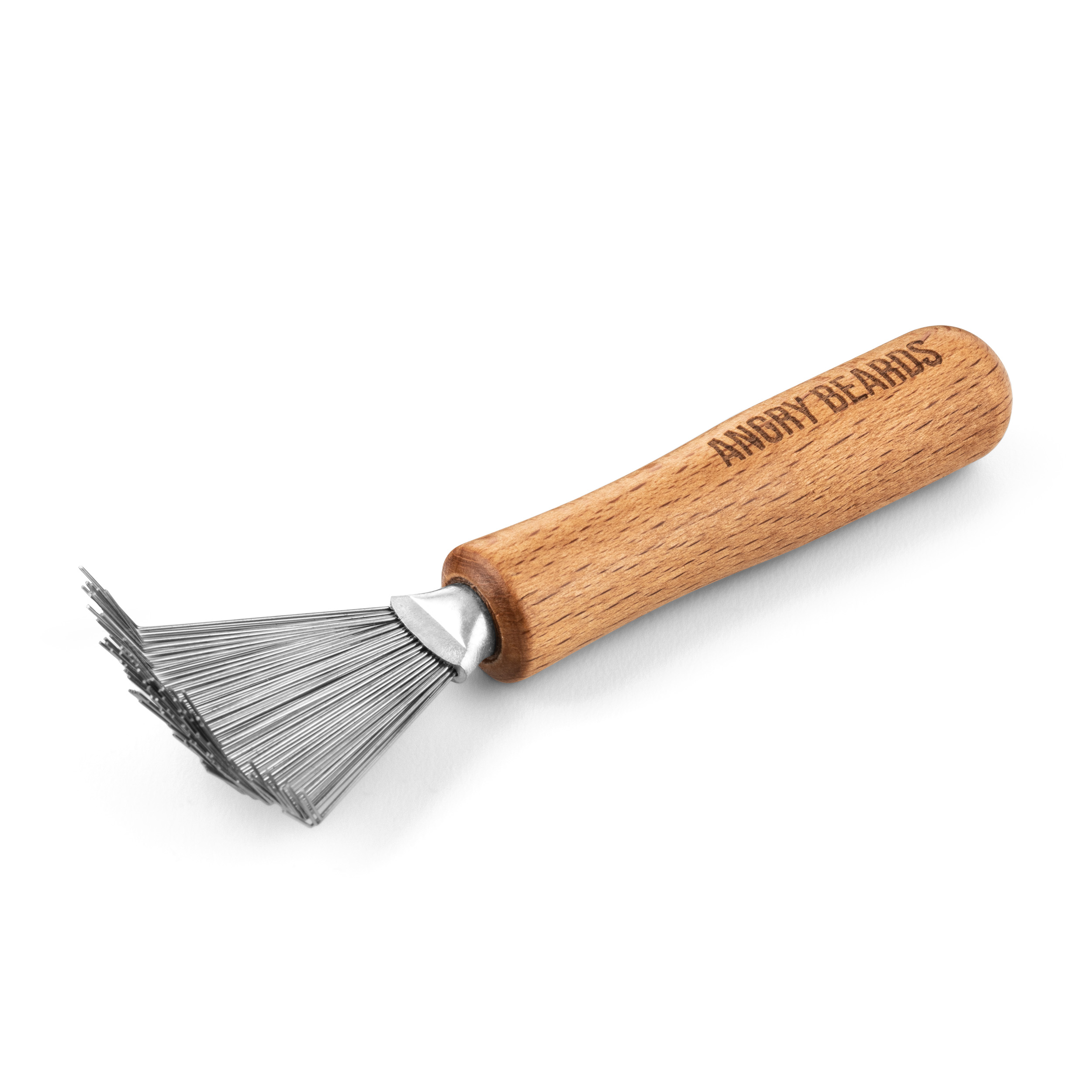 WITH POWER ALSO RESPONSIBILITY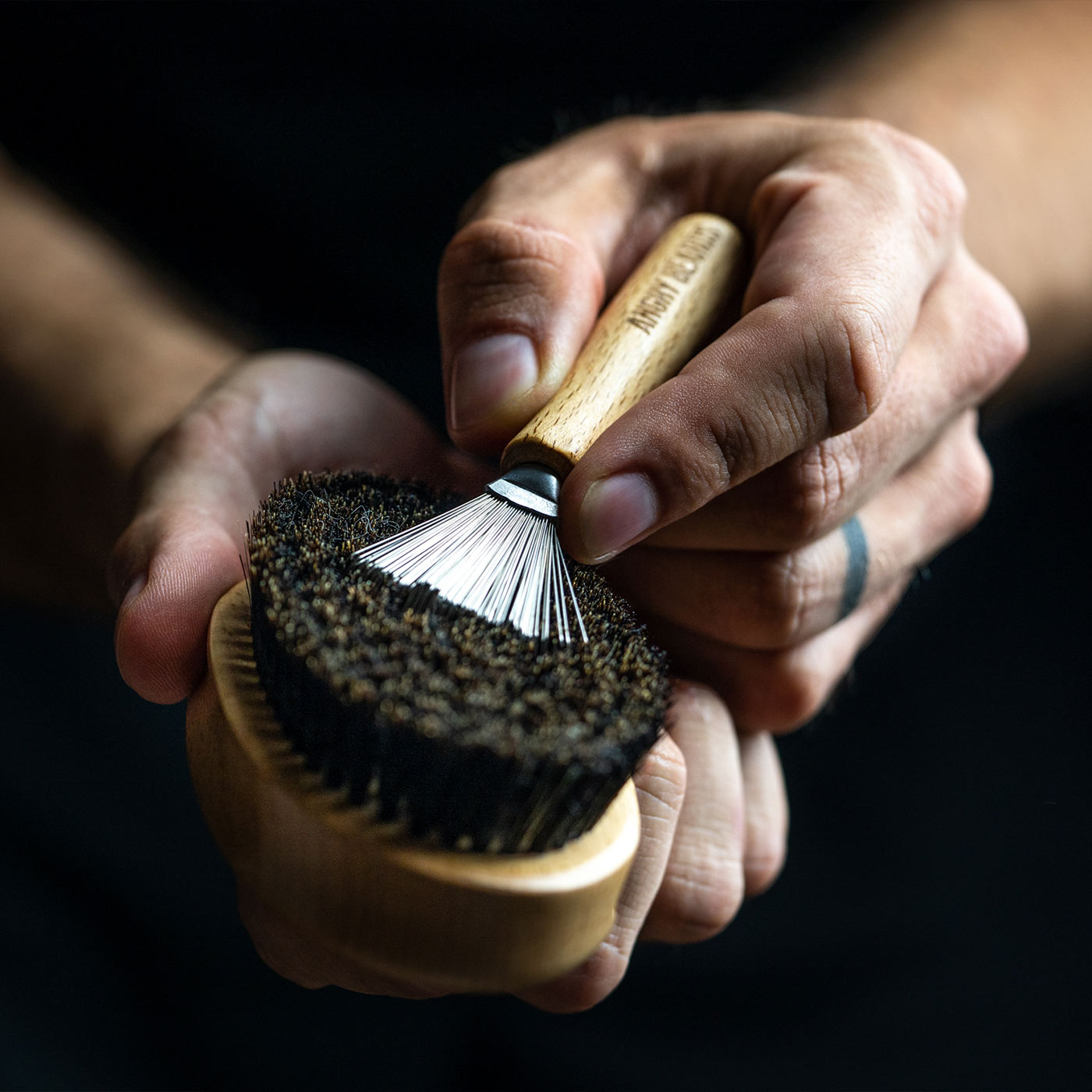 With great power comes great responsibility. Brushpick is no plastic substitute, but a piece of noble steel. So, in theory, you could scrape softer brushes. But the bend in the wire isn't exactly perpendicular, and it's not longer than the bristles of the brush. Unless you're a handyman, you shouldn't be able to get to the wood. Anyway, dragon, clean the brush wisely.
And if you'd like to clean something, but still don't have a brush, check out the Angry Beards brushes. For shorter beards we have Gentler, for longer Harden, and if you're looking for something for travelling, you'll love Safe.
#tab-WHY YOU WANT IT#
Brushpick cleans your brush
Eliminates yucky stuff fast
For your brush it's a rake
You simply can't make a mistake
#tab-WHY YOU WANT IT#
​
#tab-Use#
A guy has to take care of his brush. Weekly, scrape out the whiskers caught between the bristles. Once a month, try to remove any residual oils, waxes, and other substances from the bristles. And twice a year, shampoo the brush, rinse it, towel dry it, blow dry it and leave it to dry on the windowsill by the heater. The rake will make all these chores incredibly easy, so you'll have more time to enjoy your mighty beard.
#tab-Use#
​
#tab-Construction#
Wooden, 6.5cm-long handle. Set with 69 iron wires. So, that's basically the Brushpick. The ideal tool for cleaning all types of bristle brushes.
#tab-Construction#
Be the first who will post an article to this item!