Related products
Product detailed description
ACTION MAN
Lightweight and compact, yet hugemungous. It would be a shame to just crumple this towel into a bag. We've designed the Action so that you can fold it a few times and tuck it into the integrated travel pocket. Instead of a thick ogre, you throw a tidy A4-sized cushion into your bag. Yeah, it works as a pillow too, just maybe stuff it with something else so you don't break your neck. And because we know hooks aren't always on hand, we've sewn you a detachable loop to hang it anywhere, anytime.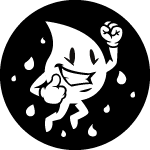 SWEATY AQUAMAN
Drops of sweat or drops of water. In a jiffy, this towel will suck up anything that drips. Unless you have long hair, leave it wet, chicks dig that.
MULTIFUNCTIONAL
Light-weight and compact, but can wrap around even the biggest belly. The integrated travel pocket converts into a handy pillow in a flash. Or stash your valuables in it.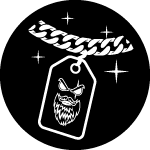 GANG GANG
Another fashion piece offering a unique chance to join the gang. And we all know how valuable Angry Beards products will be one day.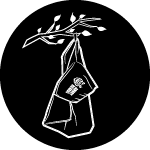 HANG 'EM HIGH
Let 'em swing! The universal strap allows you to easily attach it to any branch or pipe. It's secured with a handy snap, so no worries.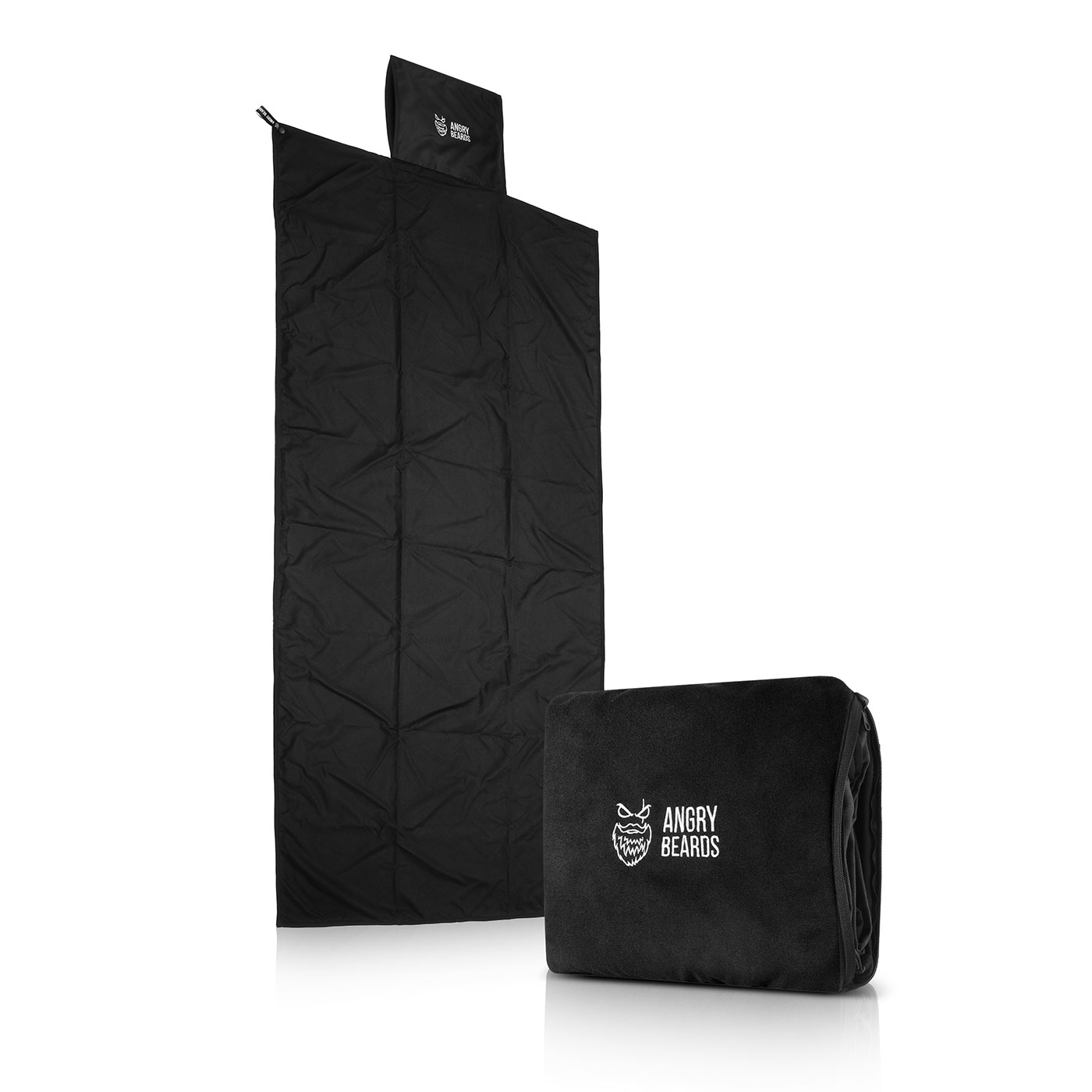 SPORT, SAND & WELLNESS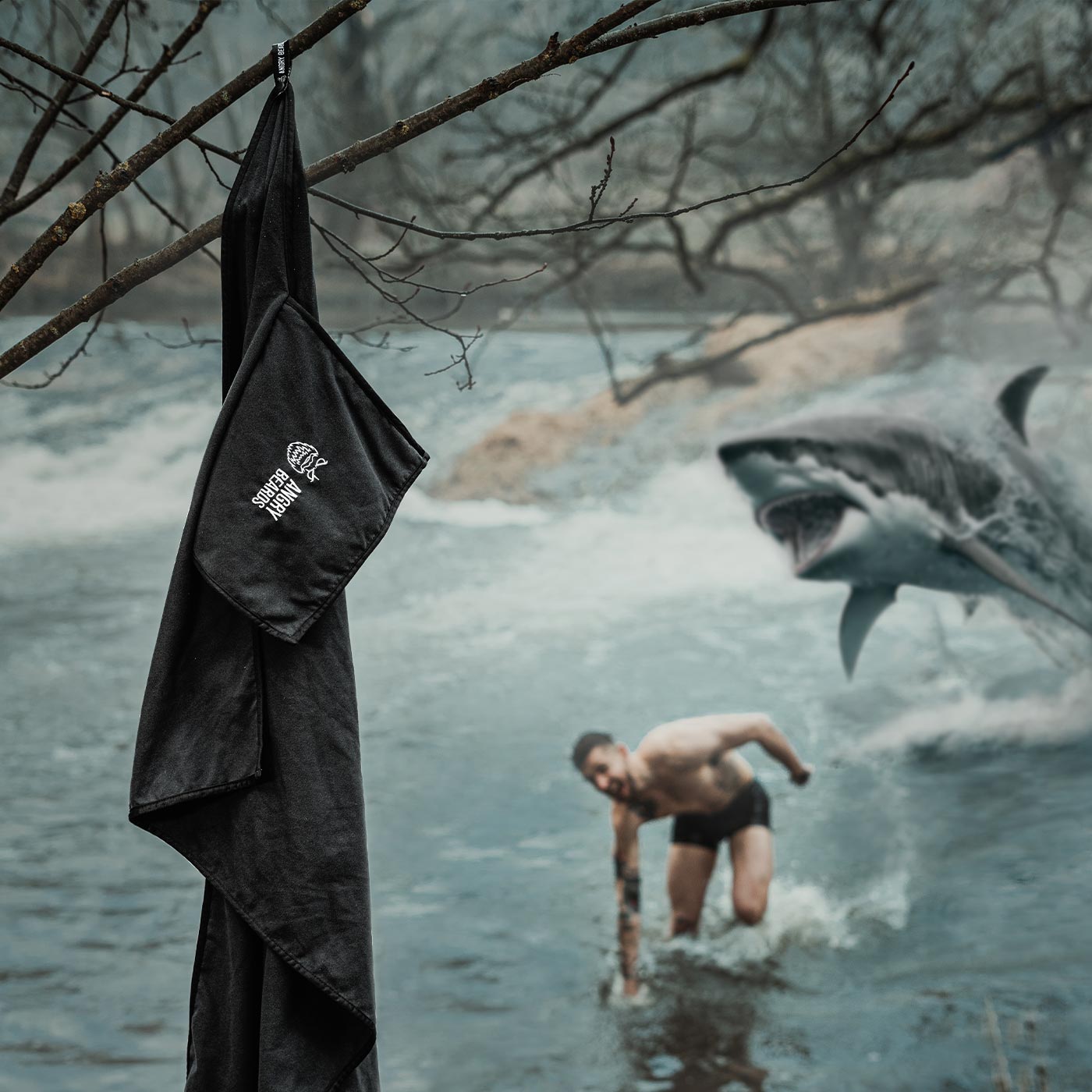 One towel, a million uses. Summer swimming, winter toughening in Wim Hof style, Finnish sauna, wellness, and ordinary home drying. Anywhere you need to get excess water or sweat off your body. We know what a pain it is to lug a massive towel into action, so our hand towel is uncompromisingly portable and lightweight. But don't let first impressions sway you - it absorbs like crazy and dries before you can even blink.
Don't have enough action? Check out ou Freestyle sweatshirt and Action T-shirt.
#tab-Why you want it#
Light-weight towel born for action
Mega-quick-drying material
Extremely compact thanks to its integrated zip-up pocket
Universal strap for drying in the field
Huge cover to wrap around even a big belly
#tab-Why you want it#
​
#tab-Use#
A towel that basically works like any other. Dry off, throw it in the ring, whip you buddy in the shower at the gym, whatever.
But it wouldn't be an angry towel if it didn't have a little something extra. Integrated travel pocket and detachable strap for versatile field drying. Stash it under your tent, use it as a pillow at night, hang it on branches, or hide your valuables in the pocket. You're the boss.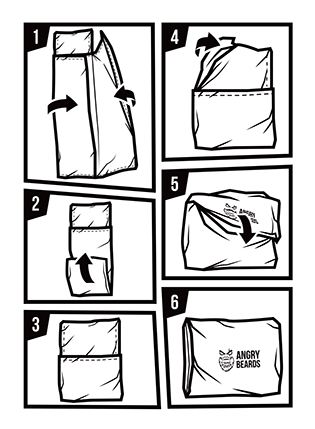 #tab-Use#
#tab-Ingredients#
A lightweight sports towel that sucks like an old billionaire's gold digger. The 175×80cm sheet will wrap around even the biggest belly, while the folded pillow is about the size of three issues of Playboy (30×24cm), so you'll barely know it's in your pack.
Material:
88 % polyester
12 % polyamide
#tab-Ingredients#
Be the first who will post an article to this item!