Related products
Product detailed description
HEAVY-DUTY CHA-CHING
A money holder reveals more about a guy than a bajillion words. It used to be cool to have a double-winged 70-card wallet with a maxi pouch for change and the ability to swell to a respectable 10 digits in width. The bulge on your ass signalled to the world what a loaded beast you were. Instead of that one-pound load, nowadays you get by with a credit card on your phone or smartwatch and a couple of essential cards for old-school services like public transport and hospitals. That's why these minimalist wallets are so hot right now. As is our custom, we've taken it up a notch again. The solid duralumin frame will survive Armageddon, the opener will always come in handy, the 6-card case is enough for a modern guy, and your wealth will be signalled to the world by the wad hooked behind the thin rubber strap.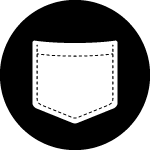 Skin that doesn't age
Special material that catches a perfect patina. It simply soaks up everything you experience together and will look better and better with each season.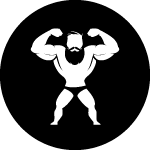 Duralumin beast
This wallet has a structural integrity that even submarines envy. Rest assured your club card will be fine, even if you're landing on Omaha Beach on D-Day.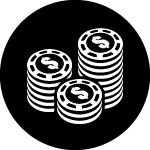 Pay and open
You'll save precious seconds while paying. Pulling out your card is a snap thanks to the finger notch, as is digging out a wad of bills. And you'll easily be able to open bottles at the same time.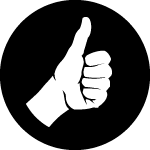 Call off the search
Don't call a search for your wallet every time you're too lazy to pocket it and you toss it somewhere. This minimalistic wallet is always on you without you even knowing.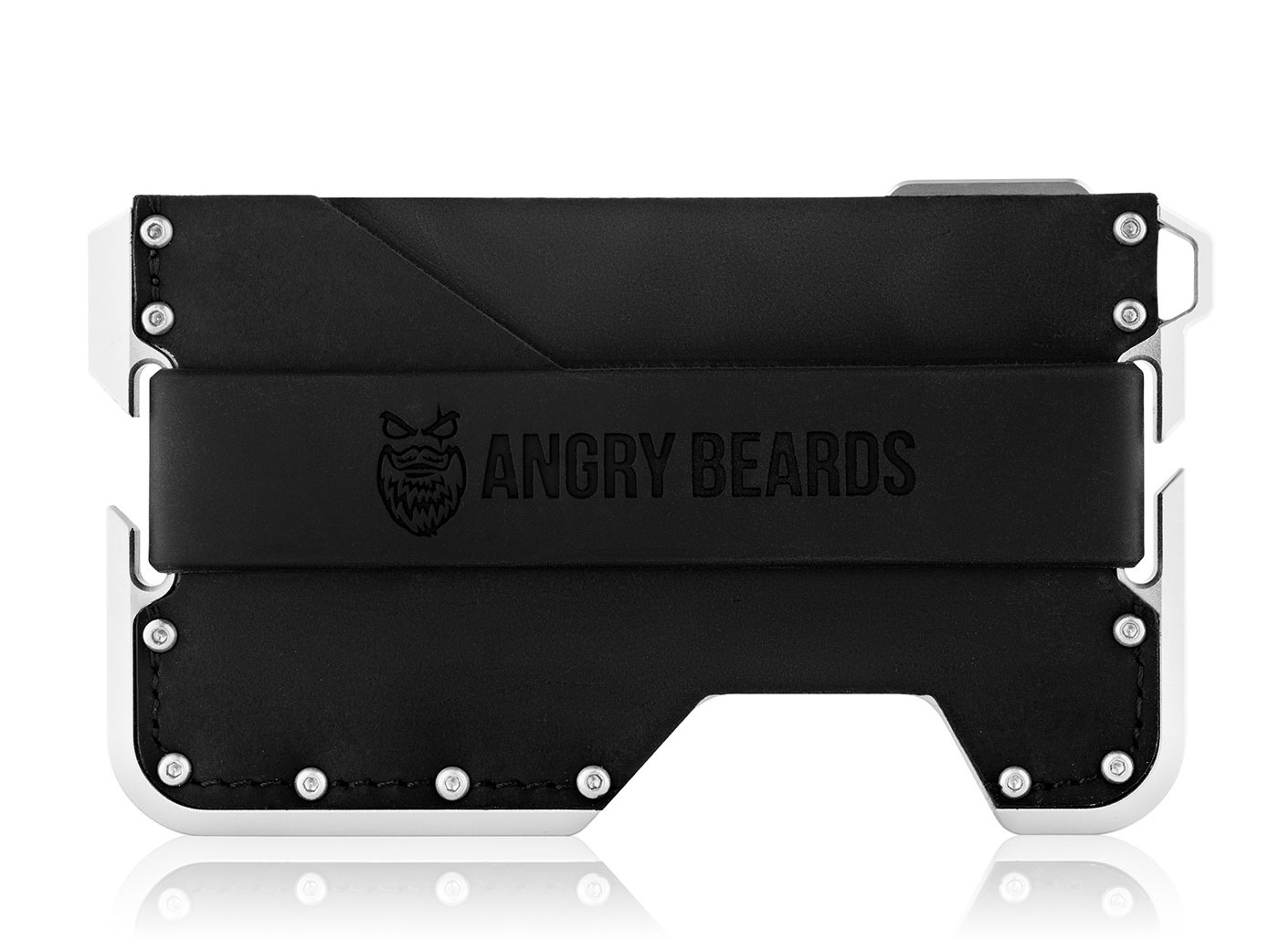 SHUT UP & TAKE MY MONEY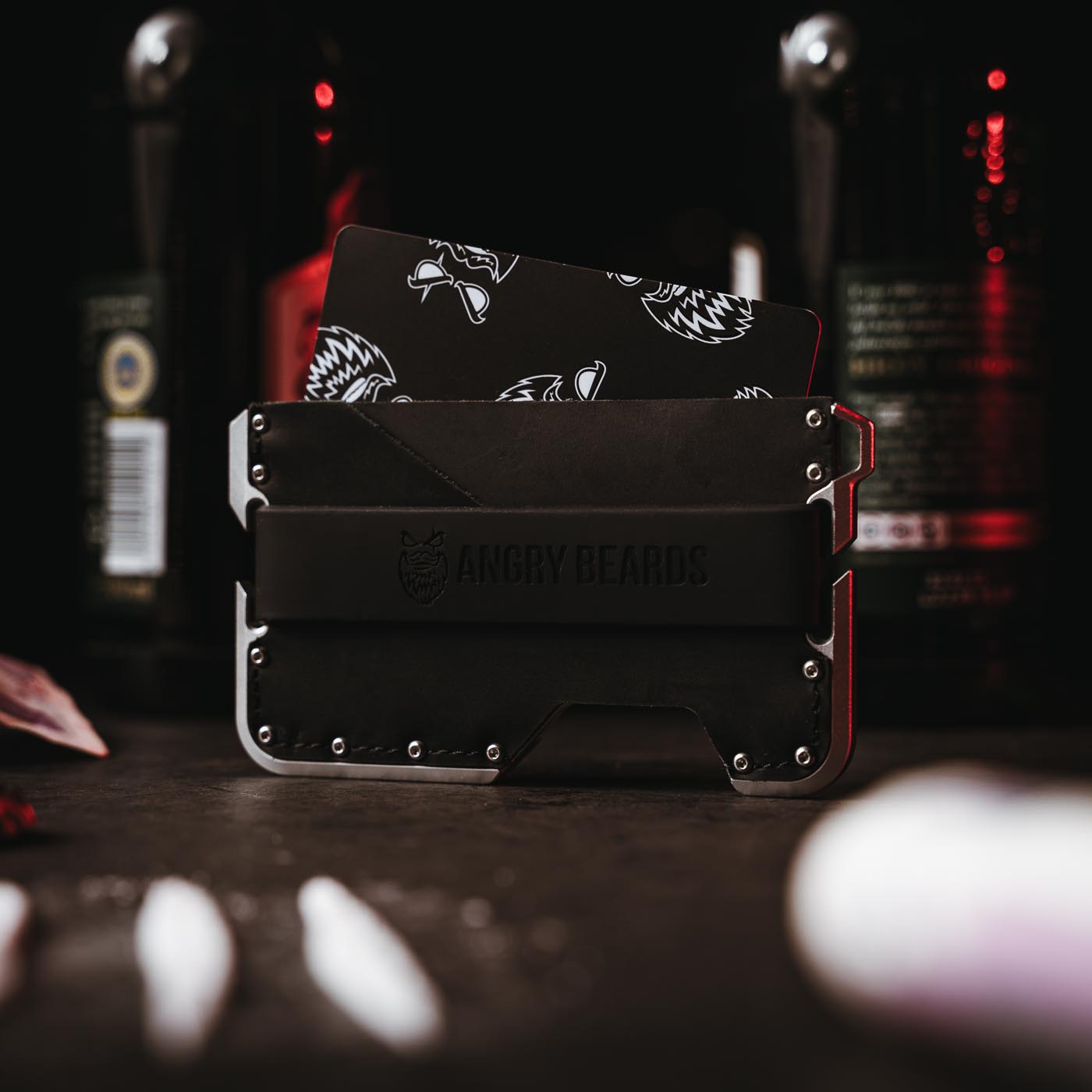 Don't carry more than absolutely necessary. A minimalist wallet is a practical solution that us guys love. Nice, stripped-down, basic features, and some of that practical stuff on top, but no unnecessary gimmicks that get ripped off the first time you use it anyway. That's the thought process behind every Angry Beards product. You can carry this wallet around with you anytime you want without even knowing it. With this minimalist, the classic search for your wallet, which you tossed on your desk/shelf/bag so it didn't not crowd your pocket, is a thing of the past.
#tab-Why you want it#
Heavy-duty duralumin frame
Genuine leather that gains a lean patina with age
A rubber strap for a hefty stack of bills
Up to 6 cards – no more than that, so leave the metal for the pretty barmaid
Minimalistic angry design with "Bad Mother Lover" tag
#tab-Why you want it#
​
#tab-Use#
Tuck your most essential credit cards inside and stick your paper dough inside the rubber strap and then just proudly flash the discrete angry beardie logo and the "Bad Mother Lover" tag during every payment. Leave your metal money for the pretty barmaids because this minimalistic badass made of genuine duralumin and leather simply doesn't eat change.
PRO TIP:Sure, the world is one big beer opener. But the heavy-duty notch on the side of the duralumin frame is uncompromisingly effective. Once you get it going, the caps will start flying off and you'll be sprayed with erupting brewski.
#tab-Use#
​
#tab-Construction#
Durable duralumin frame, rubber banknote strap and genuine leather front. Holds up to 6 cards in total, 4 behind the sheet metal on the back and you can slide 2 into the front leather compartment. Throw it out of an airplane, and your credit cards will land without a scratch right under some lucky person's nose.
#tab-Construction#
Be the first who will post an article to this item!