Product detailed description
---- LET THE BALLS FLY ----
Are you an airsoft weekend warrior and regularly go out to mow down hordes of dudes on the plains outside of town? I bet you've got some velcro gear that these beauties would look great on. That "God leads my calm balls" patch adds +10 points to your aim and shortens the transition from long to short by 50%.
SEX, BEARD & BALLS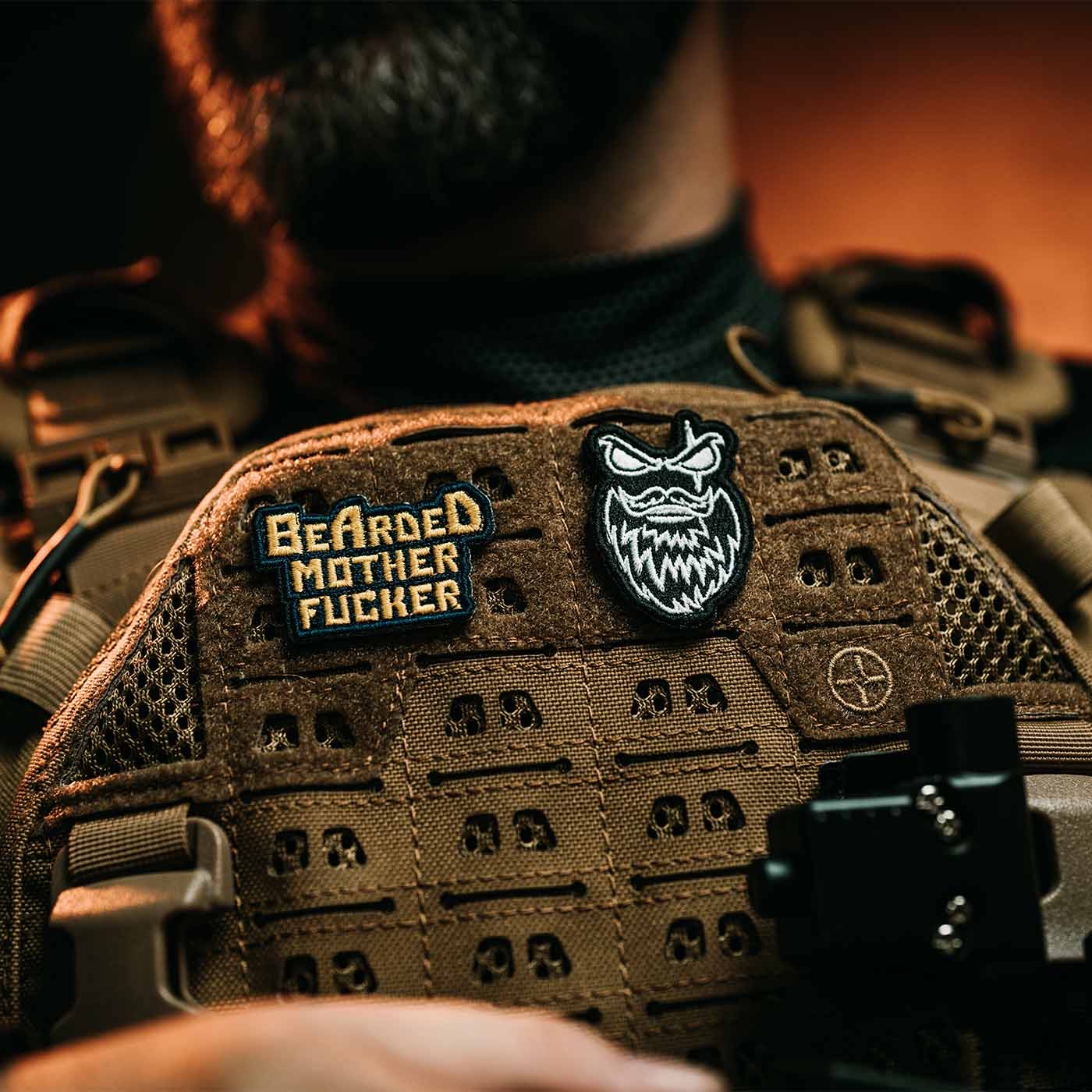 Soldiers, survivalists, and other maniacs in rags with velcro on their shoulders, fear not! You can stick these durable beasts on any hairy surface. They are produced with no compromises, so the hooks on the patch will go firmly into the eyelets of all available velcros.
They are absolutely ideal in combination with the Angry Beards Tactical bag filled to the brim with black gold.
#tab-Why you want it#
Durable rubber and sewn velcro patch
4 designs featuring beards, balls, and nude chicks
Perfect for military plate carriers or our Tactical bag
Limited action-packed edition
#tab-Why you want it#
#tab-Use#
Slap it on your tactical plate carrier, combat shirt, or Angry Beards Tactical bag full of black gold. Smooth it over a couple times with your hand to let the patented mechanism bite and go into action! Guaranteed to work on all velcros.
#tab-Use#
#tab-Material#
Durable velcro patch ("Bearded Mother Fucker" is sewn, others are rubber).
#tab-Material#
Be the first who will post an article to this item!