Related products
Product detailed description
WE'LL MAKE YOU AN OFFER
We don't care why you're looking at the ring. Maybe you want it as a fancy decoration, a handy seal for letters or a stamp for chicks. Perhaps, monsignor, you're looking for a ring for your minions to kiss? But whatever, our offer is the same for the Czech schnitzel as it is for the Sicilian mafioso - once you put this massive beast on, you become part of the hard core of the Angry Beard gang. You're gonna wear it with your head held high and do the angry bearded man honor. Promise?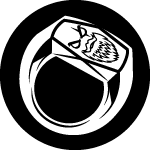 SIGNET RING
The ring's not just for flexing. It's a full-fledged signet ring that you can use to mark everything from chicks to letters.
NO CHEAP IMITATION
This is no toy ring from the fair, but an honest-to-goodness piece of jewelry you won't find anywhere else. This ring has a story, it has a soul, it's simply unique.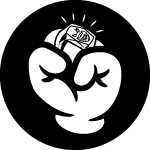 BIG FELLA
A steel beast that doesn't pull your hand down as much as a gold championship ring, but no one can miss its silver shine. As we say: Go Big or Go Home!
TIN PROTECTOR
To keep your ring safe from loss, the ravages of time and the hands of the intruder, we include a tin beauty with it. I wonder how much one in mint condition will sell for.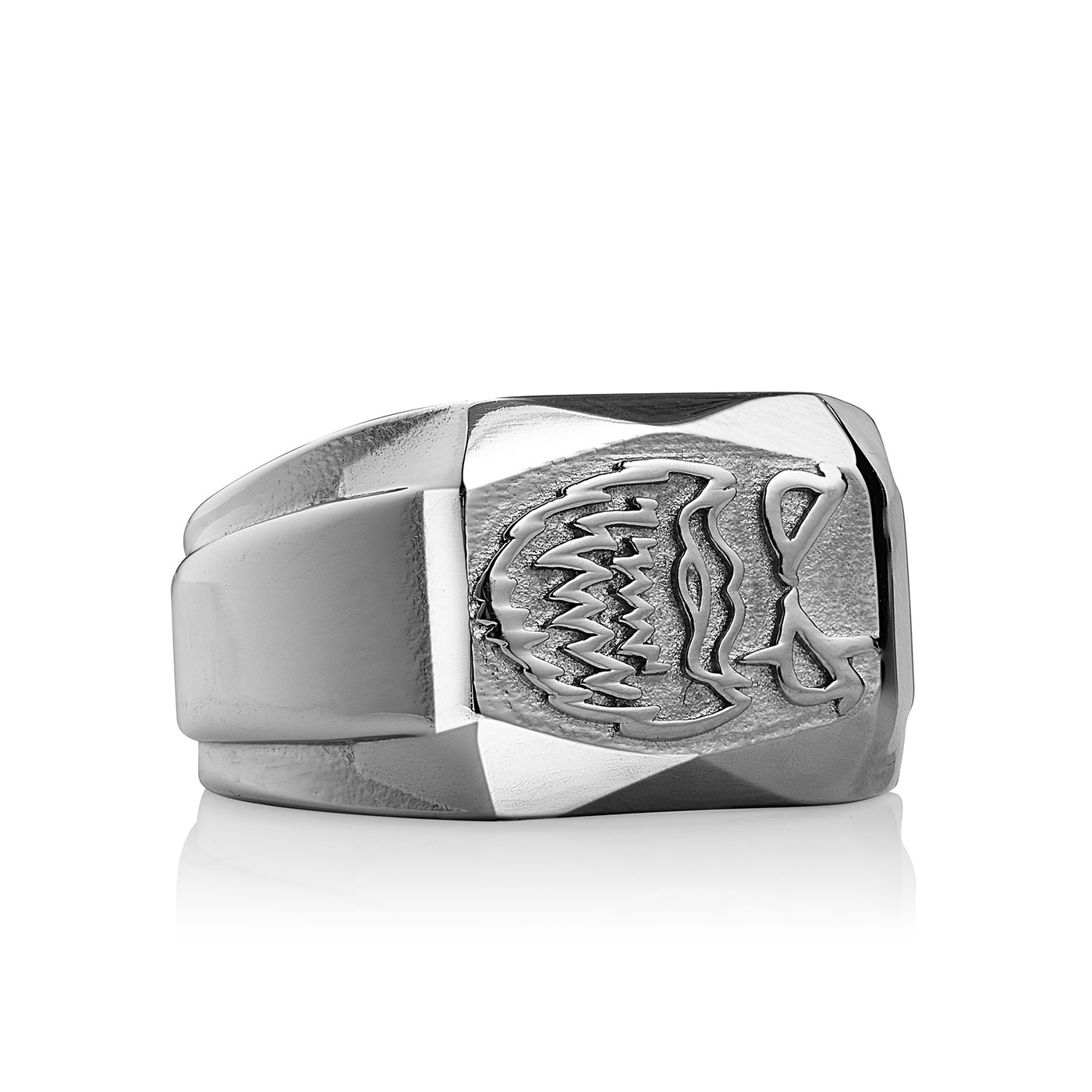 BRASI APPROVE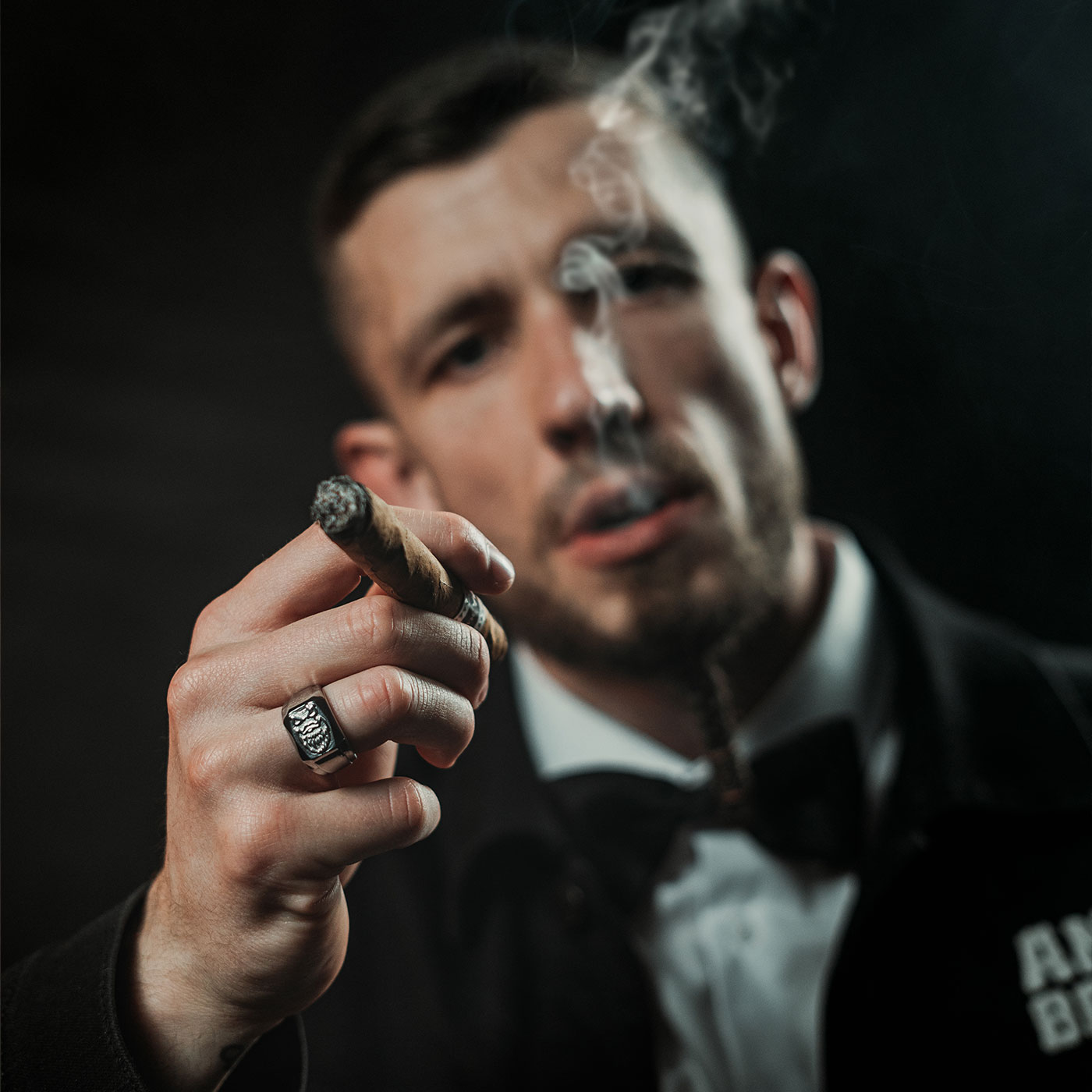 If Luca wasn't just a fictional character in the mafia world, he would definitely make some changes in his life. He'd grow a big beard and put on an angry signet ring. It'd definitely help him break a piano string or something. We've been modeling like crazy with this beauty's design. And we can feel in our bones that weeks of effort have produced a gem worthy of Corleone's most loyal sicario.
Silver rings aren't your style? We've got two with gold finishes, so check out this simple ring and our championship fighter.
#tab-WHY YOU WANT IT#
Steel signet ring with Angry Beards logo
High-quality signet ring & stamp for chicks
Hand-made polished design
Instant boost to the wearer's awesomeness
Free collector's tin
#tab-WHY YOU WANT IT#
#tab-USE#
Equip the ring and feel the power of the Angry Beards gang. As you make your way through the thick thorns, remember why you're here in the first place. For even in hardship there is pleasure.
To keep your ring in mint condition as long as possible, don't drag it into the pool or the sea and don't splash any chemicals or perfume on it. At night, put it in the tin box it came in. But we love the slight patina of all those years in the gang, so we don't take it off. The more scratched up it is, the more loyal the beardie!
#tab-USE#
​
#tab-CONSTRUCTION#
We made this ring in 4 sizes, so measure your sausages before you order. For most guys here, 10 or 11 will do, but nobody here exactly has a bear paw for a hand.
PRO TIP: Measure the circumference of your fingers and use our ingenious scale. Or use calipers to measure the inner diameter, so that your ring isn't just a dust collector.
| | | |
| --- | --- | --- |
| Ring size | Circumference measurement | Inner calipers diameter |
| 9 | 59–61 mm | 18,89 mm |
| 10 | 62–64 mm | 19,6 mm |
| 11 | 65–67 mm | 20,3 mm |
| 12 | 68–70 mm | 21,05 mm |

The material is solid surgical steel. No copper, no cheap alloy, a hell of a durable material that will go through life with you for years. Clean, pretty silver so that we catch the eye of those who don't like gold jewelry.
#tab-CONSTRUCTION#
​
Be the first who will post an article to this item!