Related products
Product detailed description
IDLE HANDS ARE THE DEVIL'S PLAYTHING
Would you desperately like to play with someone tonight, but there's no one around at the moment? You can play with any of these 34 beauties printed on eco organic paper made from free-range trees. None of them will dump you, they're all looking forward to you drawing them inside with rich color and sticking the tip in the trickiest of places. Just make sure you don't poke through them. It's not a porn coloring book, it's pure art. Still, try to keep both hands on the table.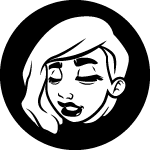 GIRLZ GIRLZ
Girlz everywhere. This coloring book is for lonely nights when it's just you and a bottle of whisky. For guys, but also for devilish girls who crave to draw inside a chick.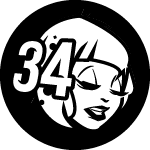 34 VIRGINS
This is what heaven must look like! Everyone's waiting just for you with no prejudices, and they're open to anything you want. The climax of incorrectness and total paradise.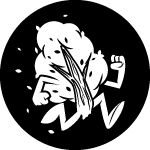 ECO ORGANIC
An A4 notebook full of eco-paper pages made from happy trees raised free-range. Gluten free, vegan, raw, all that shit.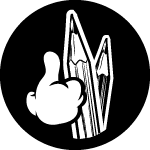 READY TO PLAY
Do you look forward to playing games like a little boy and in the end there's nothing? That's not possible here. The coloring book comes with crayons and a sharpener. We're the sharper pencil in the pencil case.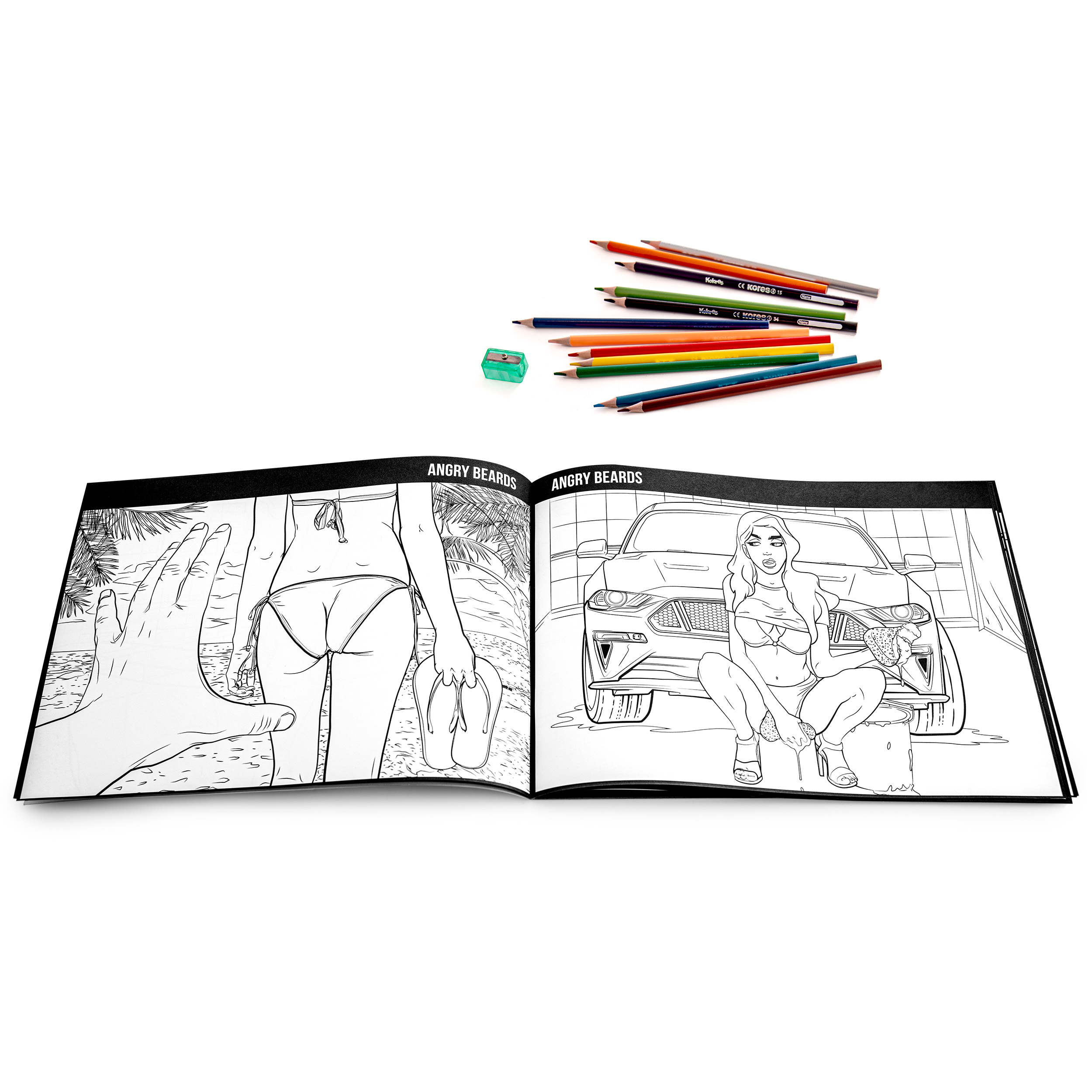 BUSY HANDS ARE HAPPY HANDS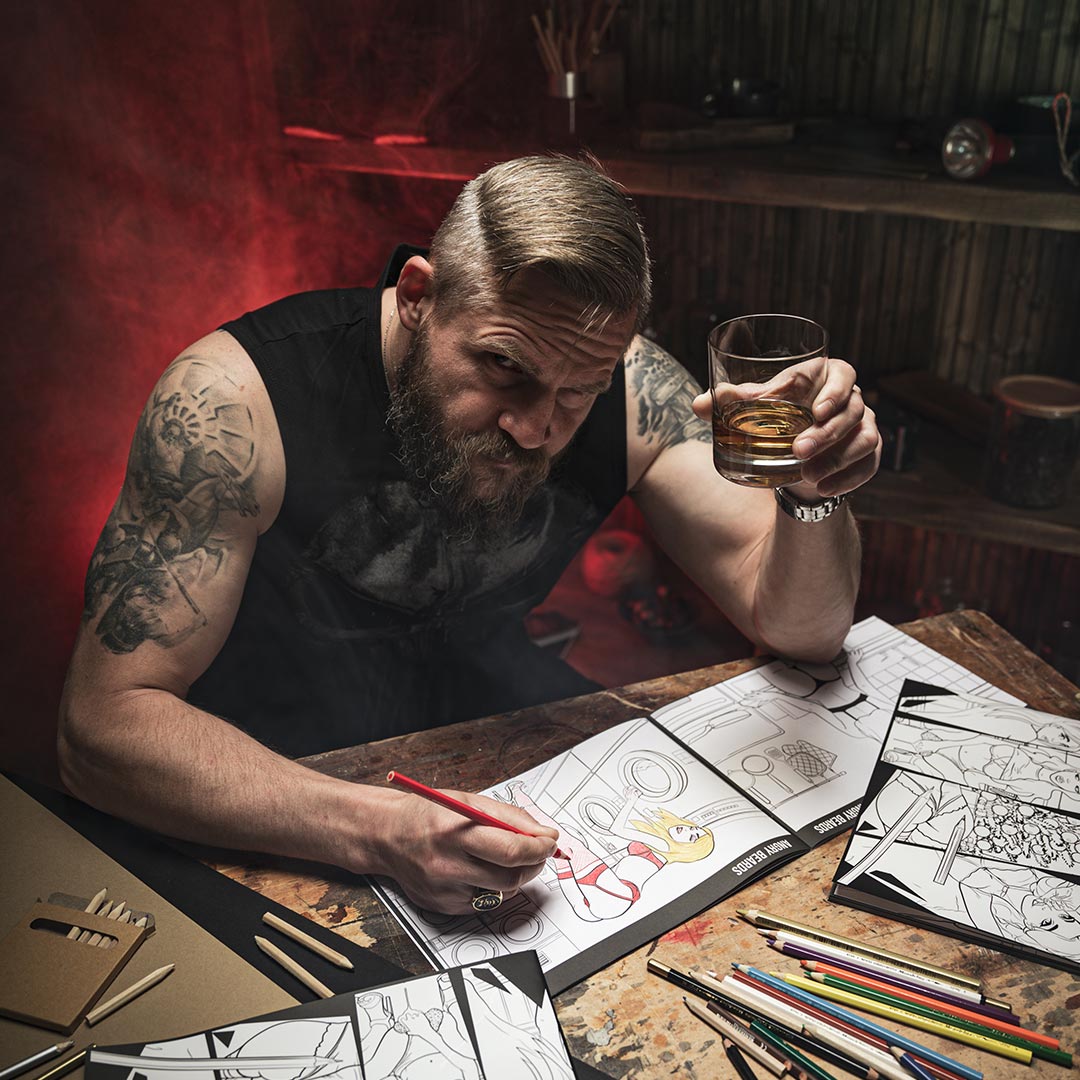 If you already know all the descriptions on our site by heart, you've devoured all the blog articles, and there's nothing new on the social networks, with Angry Beards coloring book you're guaranteed to kill boredom. Mischievous kittens are already waiting.
If you're a chick looking for a gift to give your animal, throw one coloring book in the cart as a preventative measure. So you can have peace of mind when you leave him home alone on a Friday night, you know. A guy who's bored thinks up some crazy shit, so leave nothing to chance!
#tab-Why you want it#
The surest way to draw in a chick
32 original pages, 17 asses and 32 tits
A4 Full HD on eco, free-range paper
Free crayons included
Proudly produced in Czechia
#tab-Why you want it#
​
#tab-Use#
Grab a crayon of any color, set your fantasy free and start coloring in one shameless peach after another. When your crayon gets dull, give it a twist in the sharpener, but watch the fingers.
PRO TIP: Keep both your hands above the table the entire time.
#tab-Use#
​
#tab-Construction#
A4 notebook made from eco organic gluten-free paper from free-range trees. Crayons. Sharpener.
#tab-Construction#
Be the first who will post an article to this item!