Related products
Product detailed description
BATTLE-READY
Steamy festivals, weekend barbecues with friends and all sorts of sleepovers by the water, in the woods, in the trenches. Summer's here, and with it, action-packed missions away from your beloved shelves of black gold. That's why we've put together a proper carrier that won't make you give up your scented beard, stylish hair, or your calm sack. The tactical bag is a sophisticated travel bag for all your essentials that won't let you down even in the stickiest of situations.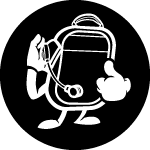 Take it on a mission
Don't go hunting for your black gold at the bottom of a bag while at a festival, a barbecue, or on vacation. With the Tactical Bag, organize all the gear you want close at hand.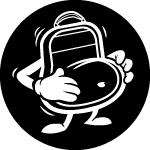 Be a toy
A thousand shapes, a thousand possibilities. Play with organization in 3 pockets and 2 rubber straps. Load the angry bag up to the ceiling. It'll hold a lot of sh*t!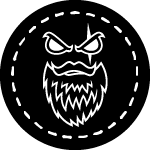 Bust out the angry design
Show off your angry beardie so that everyone knows what gang you belong to. Lining, zippers, flip-out flap and mainly the velcro panel in front. Let's stay angry!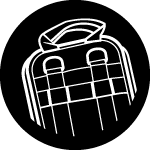 Nahoď bag na molle
The universal system for attaching all kinds of gear to military backpacks and tactical vests. Intertwine the straps, snap it shut, and take the Angry Beard material into action. Molle, olé!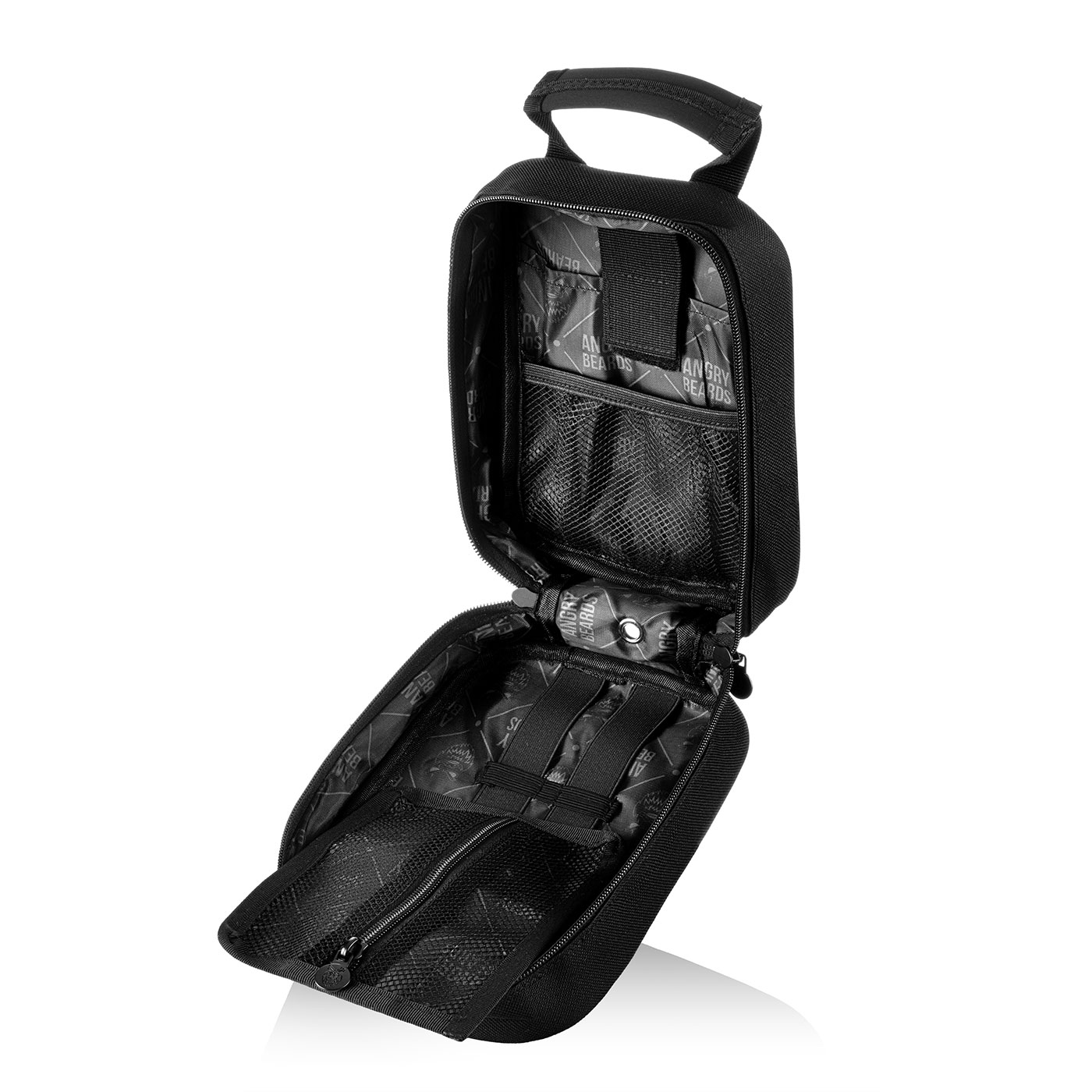 ZOMBIES INCOMING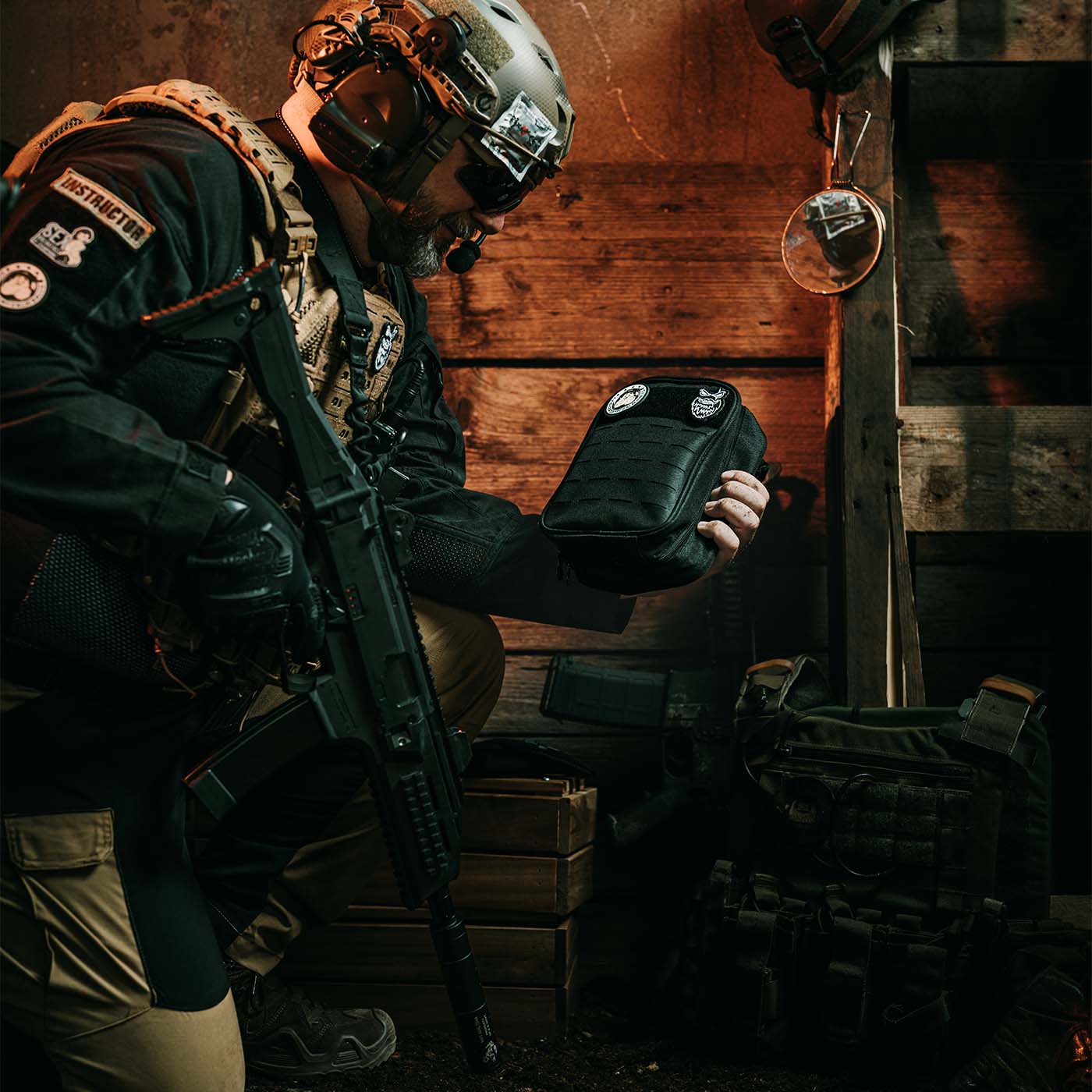 If the zombies come, a bug-out bag with a brush and beard oil is a must! Then all you have to do is get a cowboy hat and you'll sail through the apocalypse thanks to your dominant beard like Rick from The Living Dead. We added a molle to the bag so that it could easily clip onto military packs and plate carriers. In front is a practical laser-cut binding and velcro for ball-breaking patches. The interior then hides a large pocket for a dryer, an elastic net, and a flip-out flap in addition to the main pocket with elastic straps for organization.
And if the free angry patch isn't enough for you, check out these velcro beauties.
#tab-Why you want it#
Tactical travel bag for black gold
3 different pockets and 2 rubber straps for unlimited organization
Durable design made of military-grade polyester
Universal molle binding for attaching to army gear
Velcro Angry gang patch included
#tab-Why you want it#
​
#tab-Use#
When life sends you on another crazy mission, be ready. Pack your bag with heavy calibres like shower gel and perfume and secure battle equipment for your beard, such as oil and Doping, under the tactical strap. Load the pockets with Antistick, your shavette, and throw in a handful of rubbers – simply be prepared for every case.
Zip it up, decorate the front with the fresh velcro patch and go enjoy a festival, a grill party or any other wild weekend revelry.
And if your revelry is in army gear, this bag belongs in the place of honor right beside the trauma kit!
#tab-Use#
​
#tab-Material#
Laser cut molle binding with velcro panel on the front. The main pocket with a zippered pocket that hides 2 elastic straps for organization, a pocket for a dryer, a net with an elastic strap and a flap with an additional zippered pocket decorated with an angry beardie. Angry design on the zippers and a tactical handle for emergency hanging and emergency shifting. Rear molle straps with sturdy snap fastener.
Material 100% polyester
#tab-Material#
#tab-Dimensions#
| | | |
| --- | --- | --- |
| The main pocket | Measured from the outside (cm) | Measured from the inside (cm) |
| Height | 22 | 20 |
| Width | 16 | 14 |
| Depth | 8 | 7 |
#tab-Dimensions#
Be the first who will post an article to this item!