COLORING BOOK vol.2 MILLENNIUM FANTASY
Related products
Product detailed description
THE BEARDED KID IN YOU
The first edition of our sexy coloring book enjoyed unprecedented success, pleasing thousands of guys and gals, and pissing off dozens of feminists. We decided to follow it up, and with what else but a coming-of-age fantasy. Go back in time a few years to the days when beer was still forbidden, and chicks were looser. When you were running all sorts of fantasies through your head in your bedroom to get that burning heat under control. Every man knows what kind of heat we're talking about. Cyborg chicks, robot girls, witches, mafia mistresses, female spies, superheroines, samurines, princess warriors… Color inside each of the 24 heroines exactly as you always dreamed of her!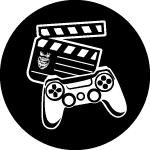 MOVIES & GAMES
The turn of the millennium was fertile for all sorts of worlds and stories. Each one has its heroine, and we're serving her to you in the second edition of our sexy coloring book.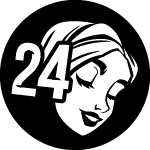 24 HEROINES
Each one absolutely untouched, longing for the tip of your crayon and open to whatever your imagination desires. The peak of incorrectness and total paradise.
ECO BIO
An A4 notebook full of eco-paper pages made from happy trees raised free-range. Gluten free, vegan, raw, all that shit.
READY TO PLAY
Do you look forward to playing games like a little boy and in the end there's nothing? That's not possible here. The coloring book comes with crayons and a sharpener. We're the sharper pencil in the pencil case.
DON'T GROW UP, IT'S A TRAP!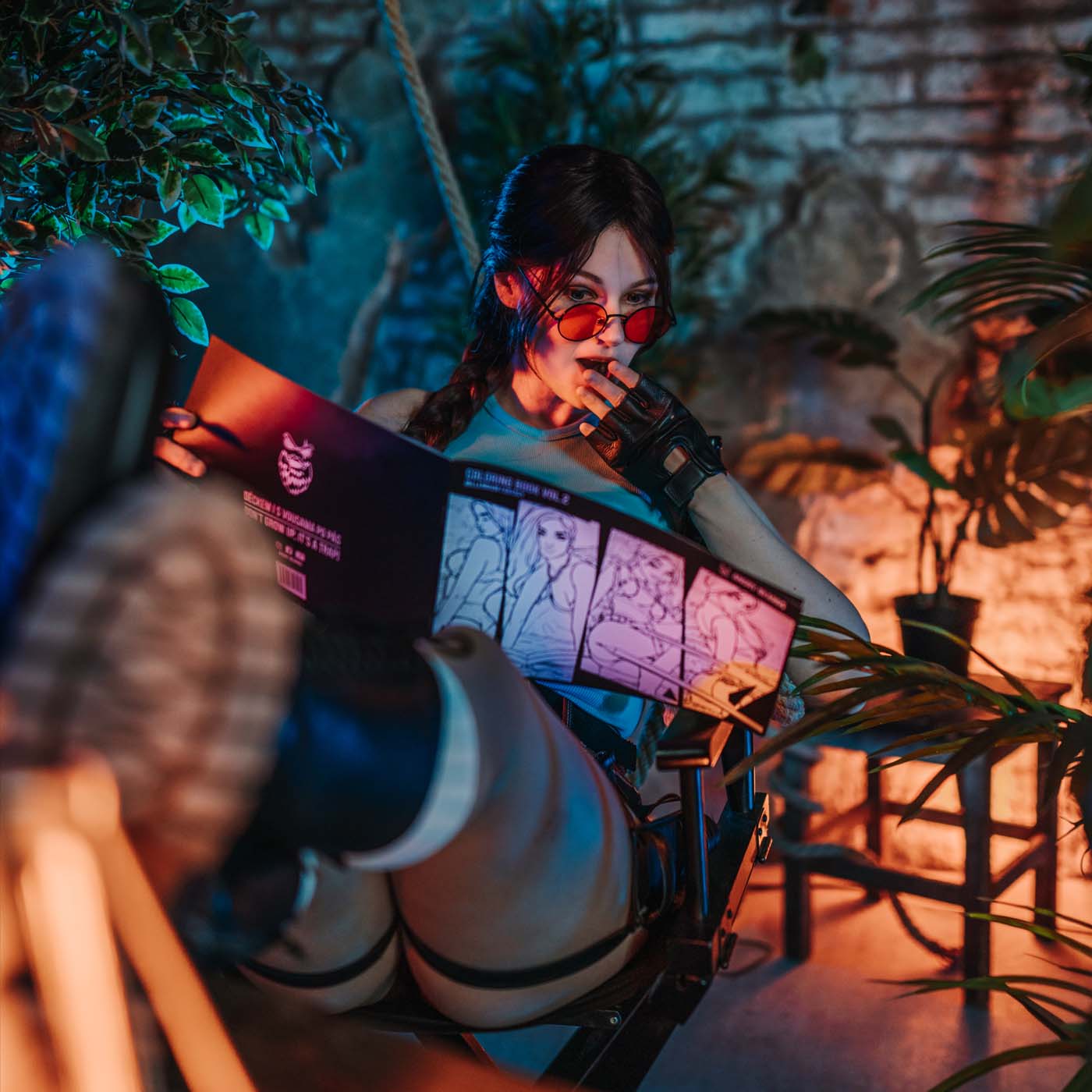 If you already know all the descriptions on our site by heart, you've devoured all the blog articles, and there's nothing new on the social networks, with Angry Beards coloring book you're guaranteed to kill boredom. Mischievous kittens are already waiting.
​
If you're a chick looking for a gift to give your animal, throw one coloring book in the cart as a preventative measure. So, you can have peace of mind when you leave him home alone on a Friday night, you know. A guy who's bored thinks up some crazy shit, so leave nothing to chance!
#tab-Why you want it#
Return to a time when beer was still forbidden
24 original pages, 24 goddesses you drooled over when you were young
A4, Full HD on eco paper, free range
Free crayons
Proudly produced in Czechia
#tab-Why you want it#
​
#tab-Use#
Grab a crayon of any color, let your imagination run wild and start infusing life into the faces of 24 goddesses styled in scenes inspired by the good old days at the turn of the millennium. After the crayons have dulled, sharpen them, just watch your fingers.
PRO TIP: Keep both your hands above the table the entire time.
PRO PRO TIP: Try to spot all the movie scenes, comics, and games. When you identify all the heroines of our youth, be sure to let us know!
#tab-Use#
​
#tab-Construction#
A4 notebook made from Eco organic gluten free paper from free range trees. Crayons. Pencil sharpener.
#tab-Construction#
Be the first who will post an article to this item!